1 day: 3,500 THB/day/group, 12 hr
Included: a guide who is the driver, private car, fuel
Excluded: Food, entrance fees to all tourist attractions
Max traveller 4 persons, but if there are more we need to change vehicle to be a van. If your group has 5-10 people, the van price will be 4,500 THB/group.

Entrance fees:
Bangpa-in palace 100 THB/person
Ayutthaya Floating Market 100 THB/person
All temple ruin sites: 40 THB/person

Ayutthaya city is 60 km north of Bangkok or just 1 hr by car. It is former capital of Thailand before Bangkok. This trip, you will have experience dated by to Thai history 300 years ago by the explain of the guide. The main activity is to ride a car to all ruin UNESCO temples and listen to the history and culture of Thailand longtime ago.

08.00 Meet you at the lobby at your hotel in Bangkok
08.10 Departure by new VIP air-conditioned car heading to Ayutthaya.
10.00 Bangpa-in Palace.
12.00 Lunch by your own leisure.
13.00 Visit the temple at the end of Ayutthaya period at Wat Suwanararam (Wat 4), which was formerly the temple of King Rama I of King Rama I created. Watch the bob arch like a junk. And a beautiful picture. Worship Luang Pho To Big Buddha Art U-Thong The worship of Ayutthaya. And to pay homage to the mother and daughter. At Wat Phaneng (Wat 2). Worship the Great Chedi Chai Mongkol to King Naresuan to create a memorial of victory. When the triumph was won, the victory at Wat Yai Chaimongkol (Wat 3)
13.45 Visit Wat Phra Mueang (Wat 5: Unseen In Thailand) which is the only temple in Ayutthaya that was not destroyed by Burma. The Burmese army has set up this temple. Inside the church there is a very beautiful Buddha image.
14.30 Khun Pan Thai house. The discovery of gold plating. Within the prang of Wat Ratchaburana (Wat 6), which is the temple built in the third Ayutthaya in the reign of King Chao Phraya.
15.30 Worship Phra Mongkol Bophit Which is a large Buddha. Create an early Ayutthaya period. It is enshrined within Phra Mongkol Bophit Temple (Wat 7). Wat Phra Si Sanphet (Wat 8), which is the prototype of the Grand Palace. This temple has many souvenir shops and souvenirs to buy.
16.30 Visit Ayothaya Floating Market The full name is floating elephant village Ayothaya. The new tourist has a lot of Thai restaurants, you can choose to travel, boating, shopping, eating a lot of souvenirs.
18.30 The Chao Phraya River At Wat Chaiwatthanaram (Wat 9), which is one of the most beautiful temples. There are many beautiful prangs. The temple was built during the Golden Age. Finally visit Wat Mahatat, the famous Buddha image face under a Bodhi tree.
19.00 Go back to Bangkok.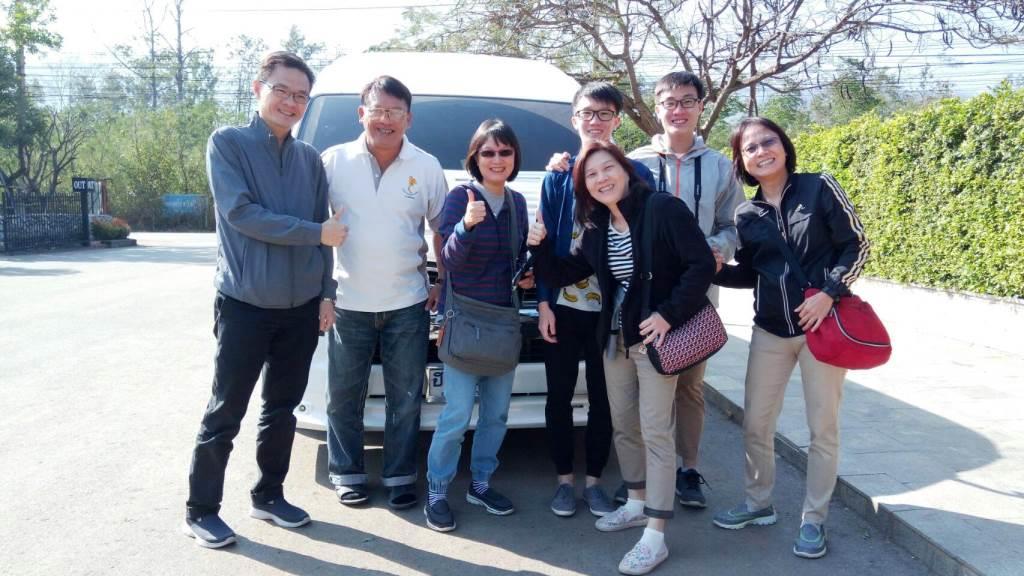 Read about Ayutthaya story: http://www.ayutthaya-history.com/index.html and all entrance fees: http://www.ayutthaya-history.com/CE_AdmissionFee.html

Top restaurants in Ayutthaya: https://th.tripadvisor.com/Restaurants-g303897-c39-Ayutthaya_Ayutthaya_Province.html


---