1 day:

3,500 THB/day/yourwhole_group with 4 seat sedan car for 1-4 persons
4,500 THB/day/yourwhole_group with 10 seat a/c van for 5-9 persons

Included: An English speaking driver who is your guide, 10 seater van rental, all fuel, toll fee, parking fee, pickup and drop off at hotel.
Excluded: Hotel, food, and entrance fees to tourist attractions

The guide will accompany with your group and explain everything you can discuss and ask any questions. 10 hr from 8 am pickup time until 6 pm drop at your hotel. If later than that, 300 THB/hr.


1 DAY: Bangkok Old City tour - Grand Palace, Wat Pho, Wat Arun
This is the most popular Bangkok itinerary. Today you will experience the most important/popular places of Bangkok to learn about all culture, art, history, and Thai way of life. Main activitiy is very long walking all day, pls prepare for hot sunshine. Everyone prepares to dress politely with long pants and appropriate shoes. For woman, be sure the clothes to cover all upper part of your body. Otherwise it is not allowed to enter the palace and royal temples.
08:00-09:00 Pick up at the your hotel
09:00 Grand Palace and the temple of Emerald Buddha Image (entrance fee 500 THB/person). The most important place belongs to the King that's full of Thai art and culture.
11:00 Wat Pho or the temple of big reclining Buddha (100 THB/person). Just 10 min walk behind the Grand Palace. It's the most popular historic temple in Thailand. This is the first Bangkok university.
12:00 Lunch at in front of restaurant in front of Chao Phra Ya river (250 THB/person)
13:00 Museum of Siam, (100 THB/pax) the must to visit museum to learn about all Thai history and culture. Air-con place inside.
15:00 Wat Arun or the Temple of Dawn (50 THB/person). Just cross the river by ferry to the historical landmark monument tower, the icon of Bangkok.
17:00 Wat Saket, Golden Mountain temple (50 THB/person). This is the most important place you will be closed to the Buddha, the most highly respect icon. Because there are the relics containing inside. And it is good to look from top of the mountain to Bangkok city down at sunset time.

Options in the evening (If after 7 pm, extra charge for the guide 300 THB/hr):
1. 19:00 – 21:00 Dinner at AsianTique – the Riverfront Thai-style night market at Chao Phra Ya river side (250 THB/person)
2. 19:00 – 21:00 Cruise buffet dinner by boat along Chao Phra Ya river (900 THB/person)
3. 20:00 – 21:00 Baiyoke Sky Restaurant buffet dinner (1200 THB/person), tallest building and can look down entire light city at night
22:00 Drop off at your hotel
Today entrance fees:
Wat Saket (Golden Mountain temple): 50 THB/person
Grand Palace: 500 THB/person
Wat Pho (Big Reclining Buddha temple): 100 THB/person
Wat Arun (Temple of Dawn): 50 THB/person
Museum of Siam: 100 THB/person
Roundtrip Ferry across Chao Phra Ya river to Wat Arun: 10 THB/person
Option: Cruise buffet dinner along Chao Phra Ya river: 900 THB/person
---
Today and other additonal days, you can select your own other attractions:
In Bangkok, it is highly recommended to have a guide with you if you'd like to visit some important places such as The Grand Palace, Wat Pho, and Wat Arun all the same day. This is because if you want to have a lecture, learn, discuss, and understand Thailand history or way of life. Or you'd like to discuss with someone who is a Thai and knowledgeable. Other shopping places, it is very convenient you can go yourself by BTS metro sky train by booking your hotel near a station.

Please use www.google.com and www.youtube.com to find information about the places named and listed below together with www.google.co.th/maps to find locations.

Download high resolution Bangkok tourist map is available: http://www.mapaplan.com/travel-map/bangkok-city-top-tourist-attractions-printable-street-plan/high-resolution/bangkok-top-tourist-attractions-map-01-City-centre-top-10-must-see-places-to-visit-including-Sukhumvit-Silom-Sathorn-Wat-Pho-high-resolution.jpg

Wat Phra Kaew (The Grand Palace and Emerald Buddha Temple)
This is the fist place you should go when visiting Bangkok. The building inside is the most important. There is a building inside which is the oldest one, 250 years old. Entrace fee: foreigner 500 THB, Thai is free. Open time 9-15:30 o'clock everyday. It is good to have a guide with you to explain about history and culture of this place.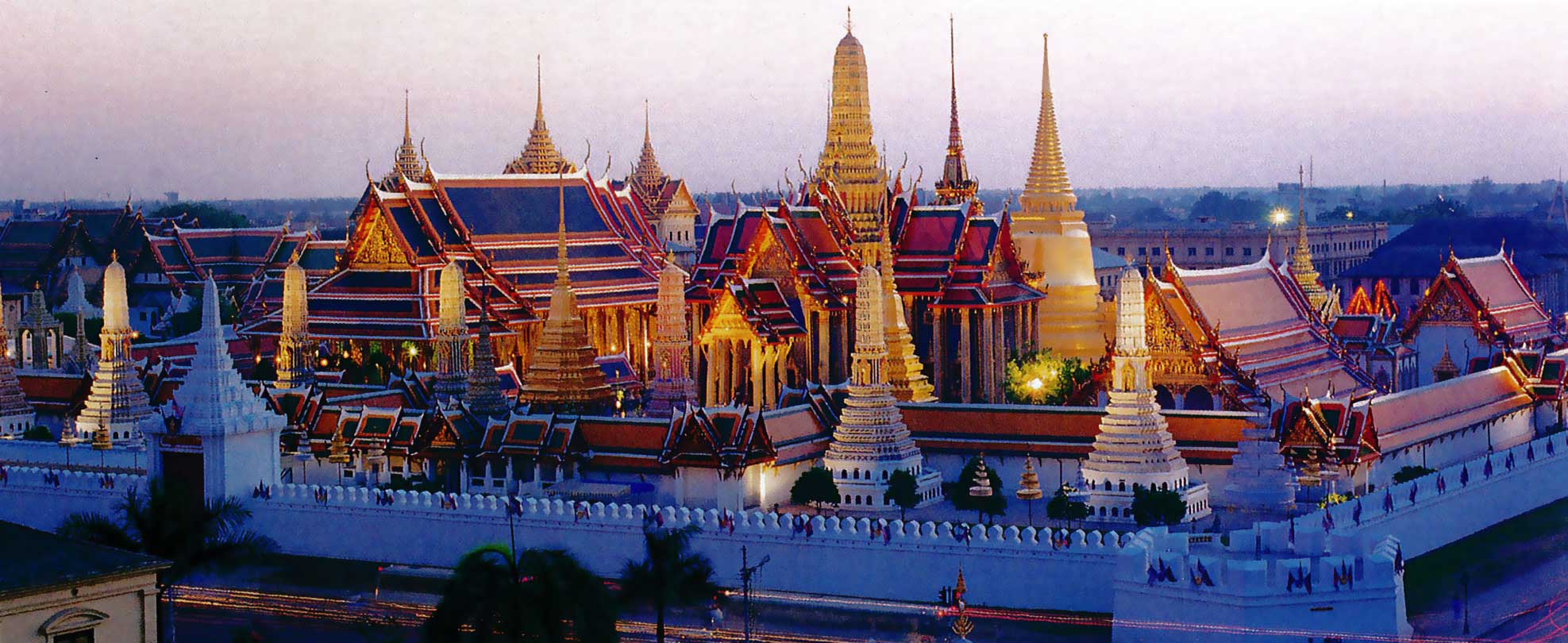 ---
Wat Pho (Temple of Reclining Buddha) This is located behind the Grand Palace, just 5 minute walk. And usually it is a must see in afternoon after morning visiting to the Grand Palace. The highlight is seeing the biggest Reclining Buddha Image that is the posture when the buddha died. The image which is built to recognize and remind us that there is a word NIRVADA which is the state of the most happiness mind if we practice well. This is the most popular temple in Bangkok which used to be the first university. The entrance fee is 100 THB. Open time 8-16.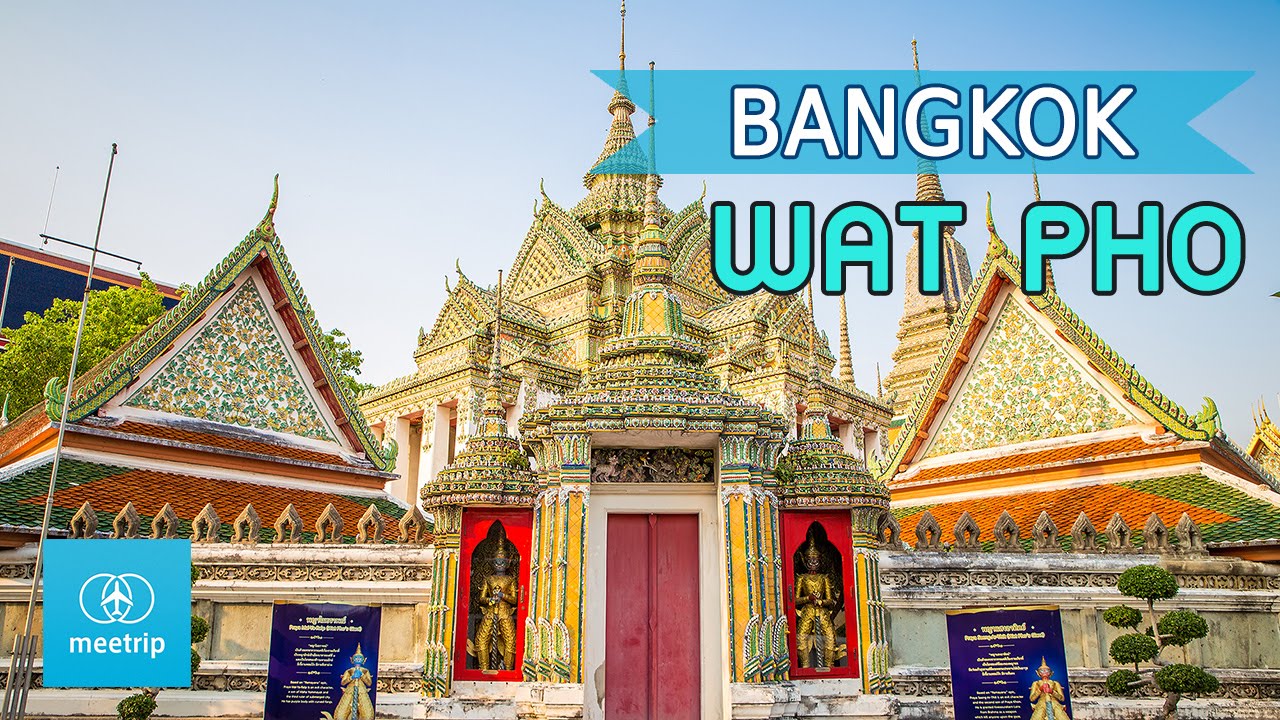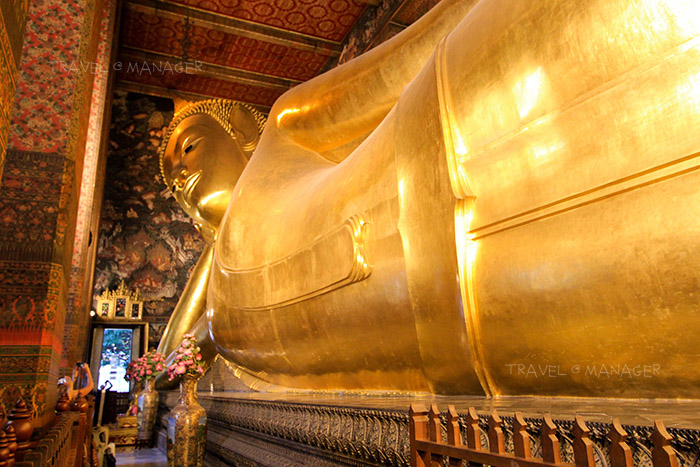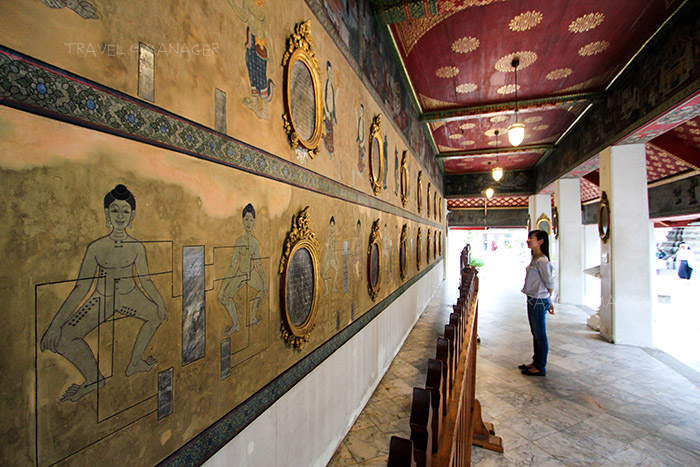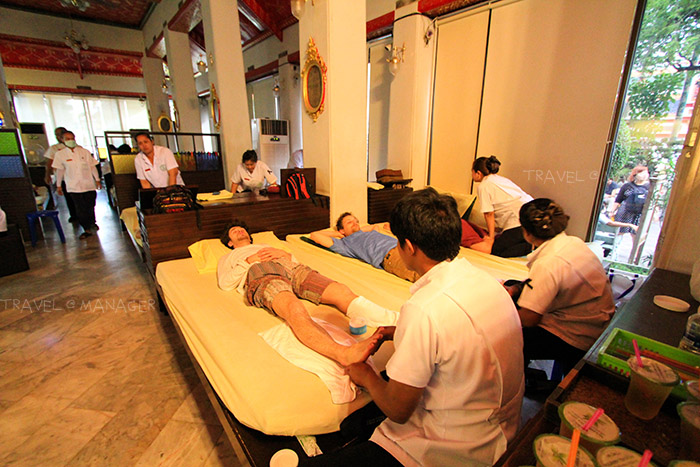 Let's have a try, Thai body massage at Wat Pho is well known. And it is supposed to be the best. This is the first, orginal, and traditonal one. The servie charge is 350 Bahts/hour.
---
Wat Arun (The Temple of Dawn)
It is near the Grand Palace. It is recommended especially when you have afternoon enjoying coffee sunset time to see this tallest pagoda from the other side of the river. Open time: 08:00 -17:30. Entrance fee: 50 THB.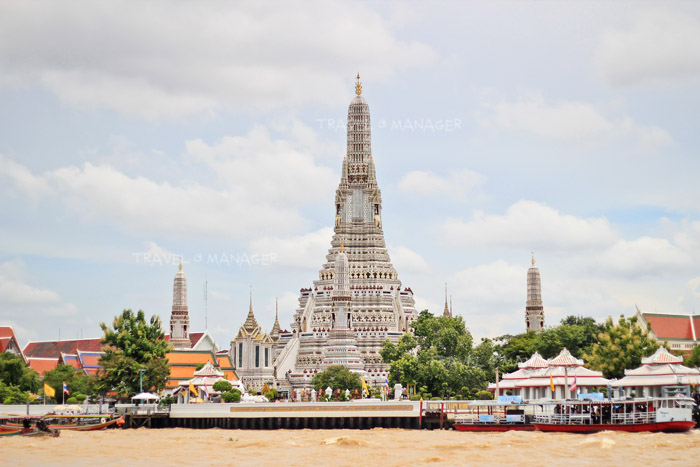 ---
Dinner Cruise Buffet along Chao Phra Ya river: This is highly recommended the first day when you are in Bangkok. The cruise is 2 hour begins at 7 pm at Si Pha Ya Pier and ends at 9 pm the same pier. The trip is to see popular places at night e.g. the Royal Grand Palace Wat Pra Kaew, Wat Arun (The Temple of the Dawn), Bangkhunprom Palace, Kanlayanamitr Temple, AsisTique, and the Rama 8 Bridge along both sides of the river bank The admission fee is 1,500 if you go alone, 900 THB if going with a guide who has a license. For more information, please visit: https://www.thaicruise.com/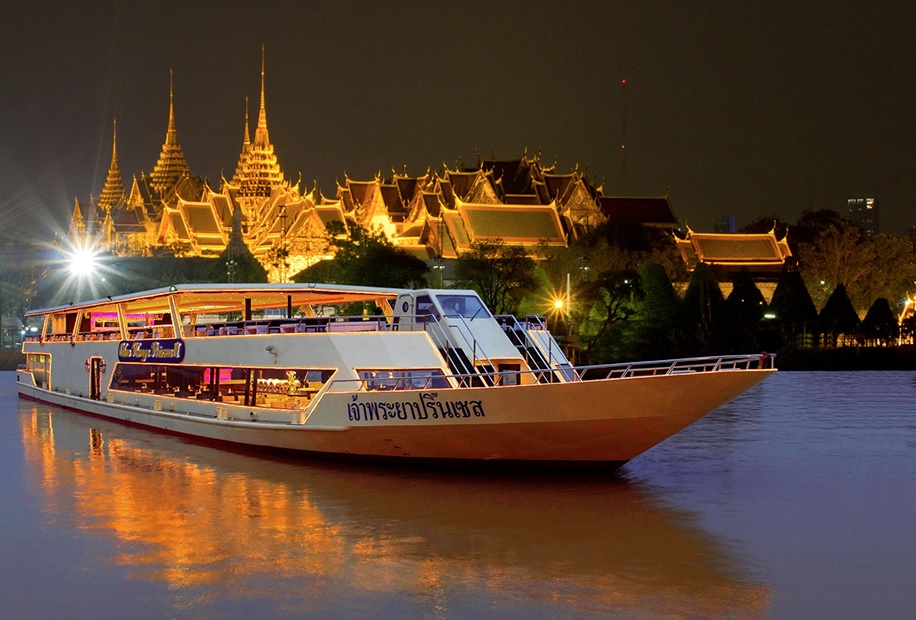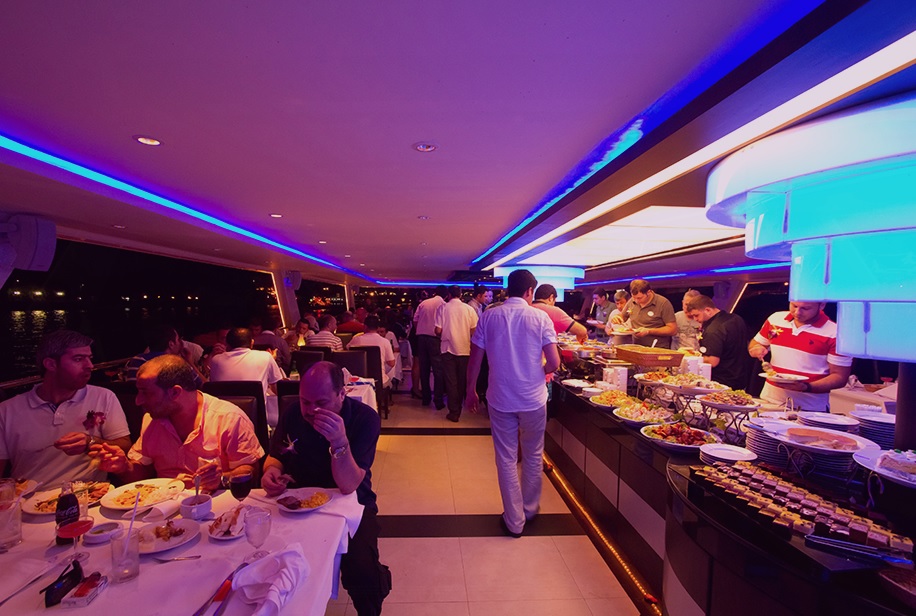 ---
Thonburi Canel Cruise by Long Tail Boat - If you are interested, this is recommended late afternoon when you already visit the Grand Palace, Wat Pho, or Wat Arun. The pier to the boat is near. The fee is 1,500 Bahts/boat which contains up to 10 people and the trip is 2 hours. You will see the view along Chao Phra Ya river and canals of Thonburi.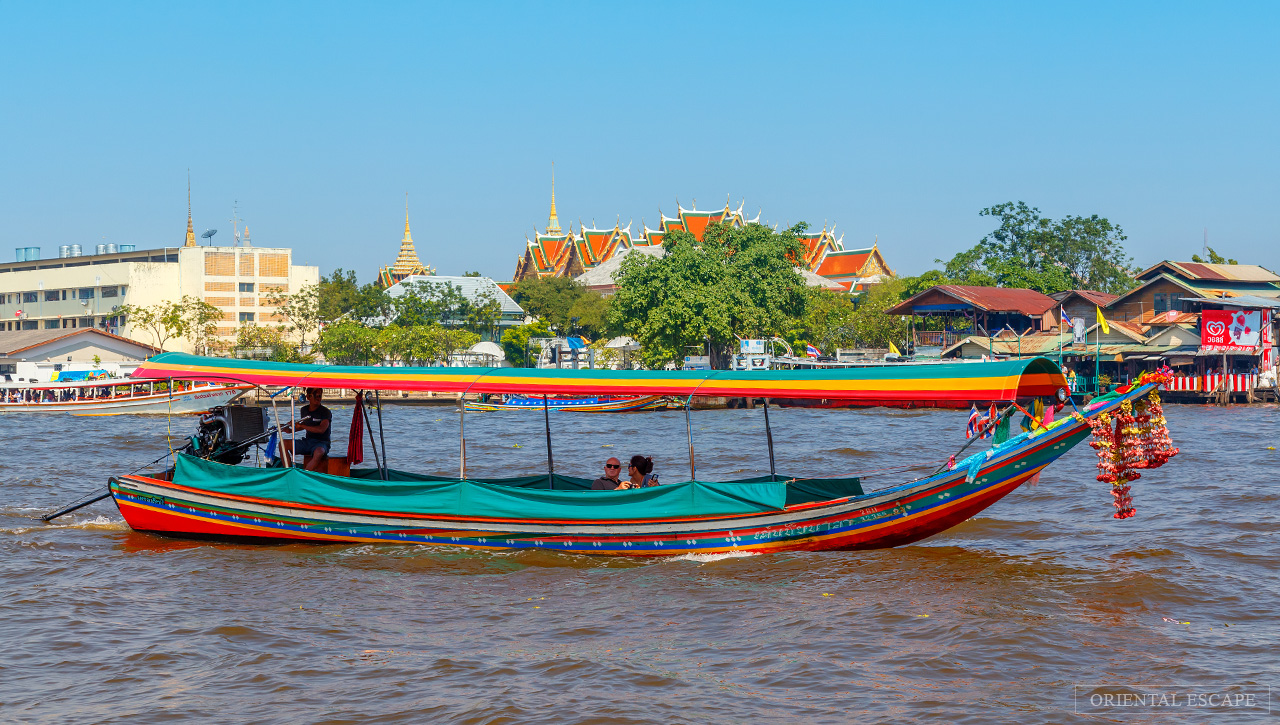 ---
TUK-TUK Riding - Tuk Tuk is a traditional old Thai-style 3-wheel motorcycle taxi dating back to 100 years ago before today conventional taxi in Bangkok. This is a famous picture of Bangkok. If you'd like to experience, it is recommended when you visit the Grand Palace. It is usually in front of the Grand Palace. You can ride from there to nearby area e.g. Wat Pho, Khao San Road or the Golden Mountain Pagoda. The price is just 50-100 Bahts for 5-10 minute ride.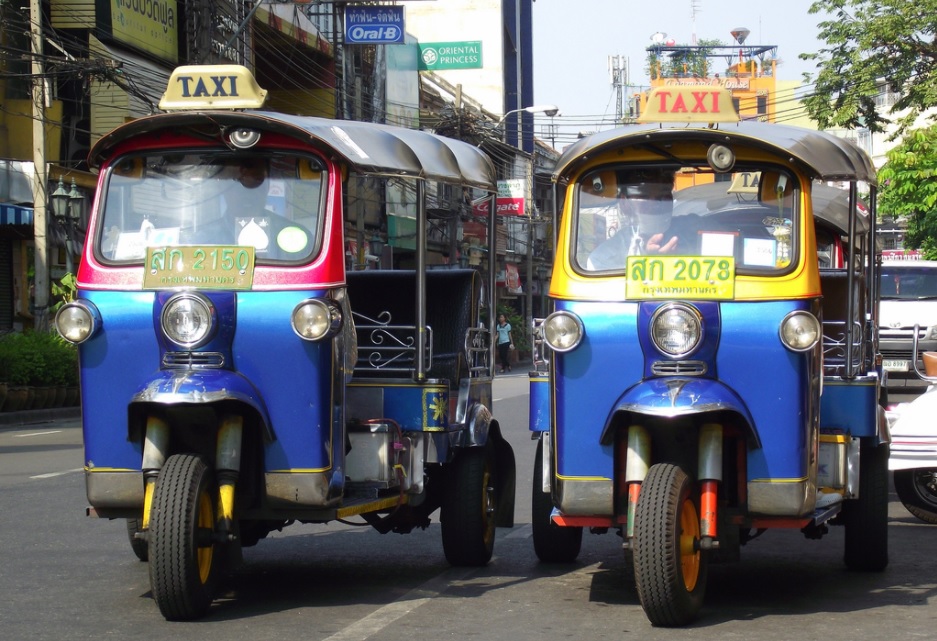 ---
Chatuchak Weekend Market (at BTS Mochit station)

The giantic outdoor weekend market you can find almost everything here: Thai handy crafts and foods. Opens only on weekend (Saturdays and Sundays)
Because this is like all kinds of shopping centers in one place. And travel is quite convenient because there is a train around the market. It is another popular place. Chatuchak Weekend Market has a total of over 8,000 commercial panels, divided into 27 projects. The product categories are divided into 8 main categories: vegetables and fruits, clothing, pets, trees, cooked food, fresh food and miscellaneous.
Time to open - Chatuchak Weekend Market.
Chatuchak Weekend Day Time Market Open 10.00 am. Closed 18.00 hrs.
Chatuchak Weekend Night Market (Friday) from 8pm, it has started to sell it. The peak period is from 1:00 am until around 7:00 am.
Photo: https://www.tripadvisor.com/Attraction_Review-g293916-d450971-Reviews-Chatuchak_Weekend_Market-Bangkok.html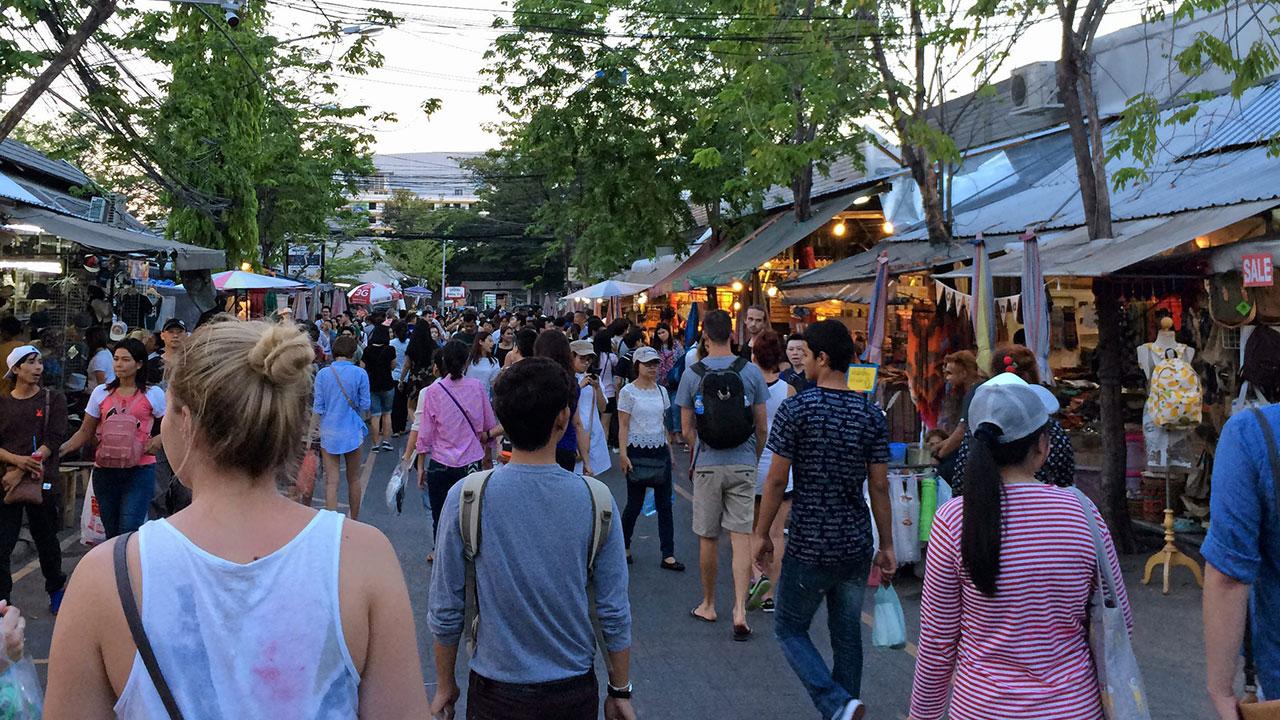 ---

AsiaTique - The Riverfront
This is the night market in front of Chao Pha Ya river which you can see beautiful views. There are shops, restaurants, amusement partk. Web: http://www.asiatiquethailand.com Photo: https://www.tripadvisor.com/Attraction_Review-g293916-d2723479-Reviews-Asiatique_The_Riverfront-Bangkok.html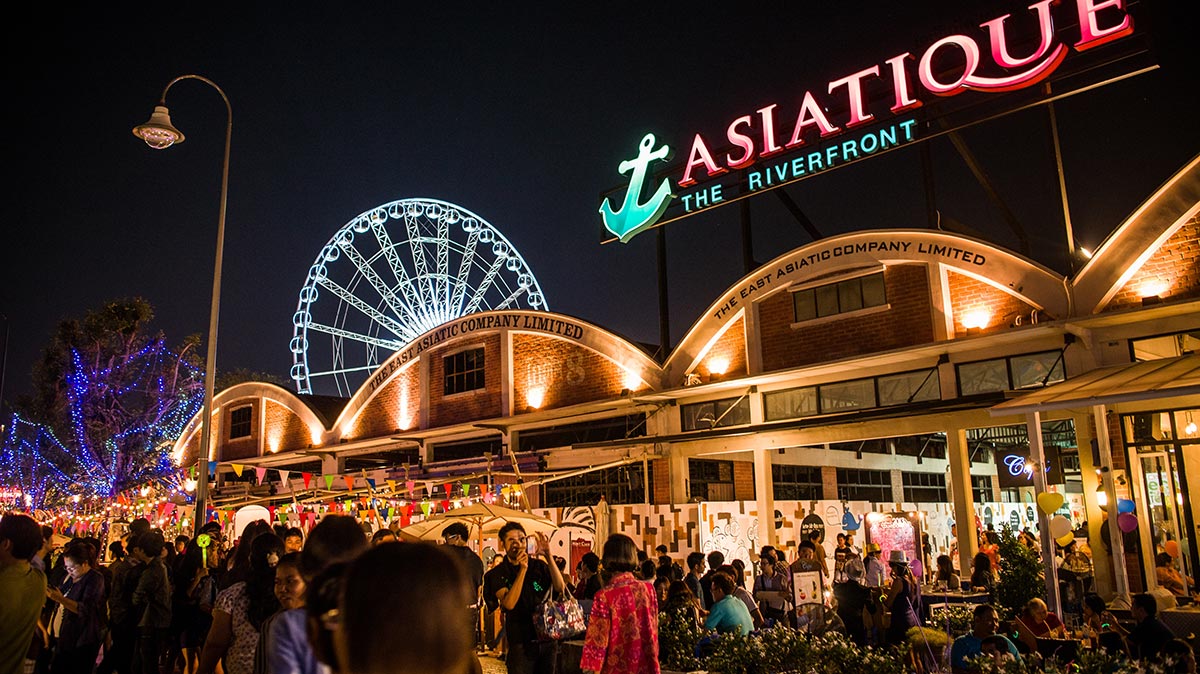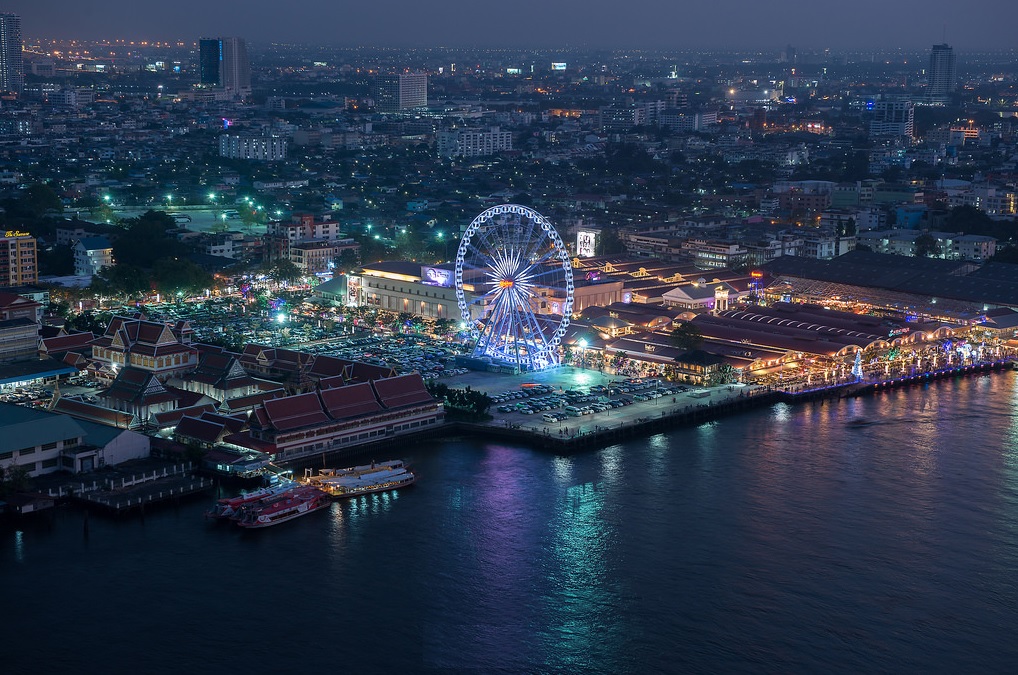 MuayThai Life Show - Thai Boxing Show - If you go to AsiaTique as photo above there is a a theatre for this show. Opens only one round 20-21 o'clock. Booking can only be in advance at Tel 022623456 or www.thaiticketmajor.com or Call Center 021085999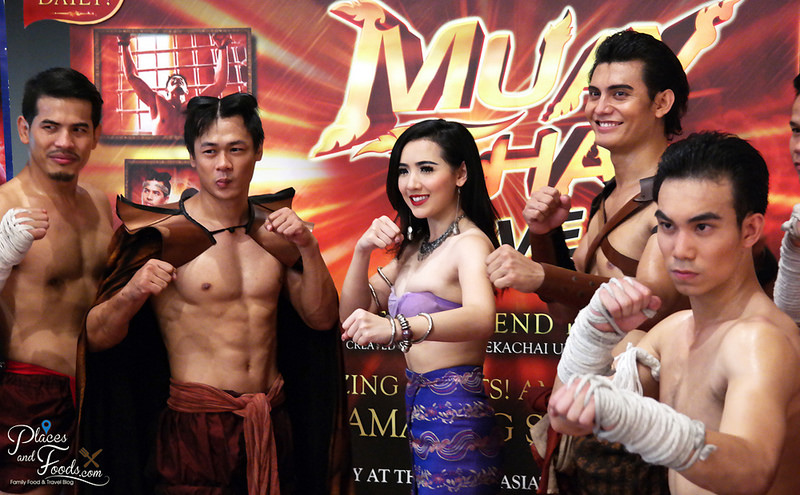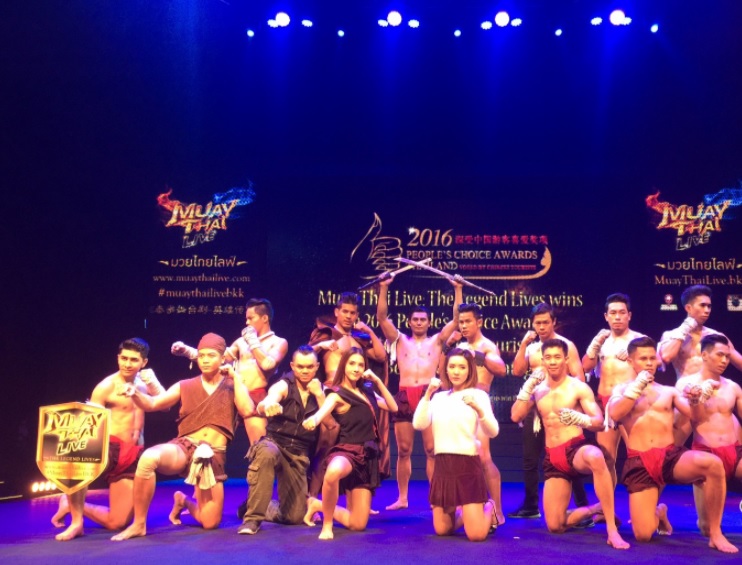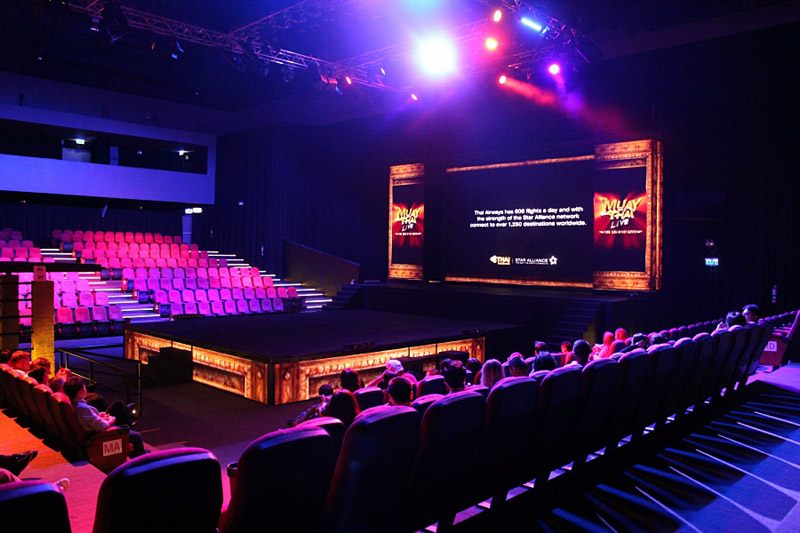 ---
Changchui Air Plane night market
The new art market. Here you can have dinner and do some shopping. Walking around, you will be experience of the art around. Opening hr 5-9 pm. [Youtube] [Read more]
ChangChui is the first creative space in Thailand that consists of event spaces, art galleries, restaurants, live house, cafes, bars, weekend flea markets, selected stores, antique stores and spaces for street music and shows, barber, auditorium, theatre, and documentary cinema.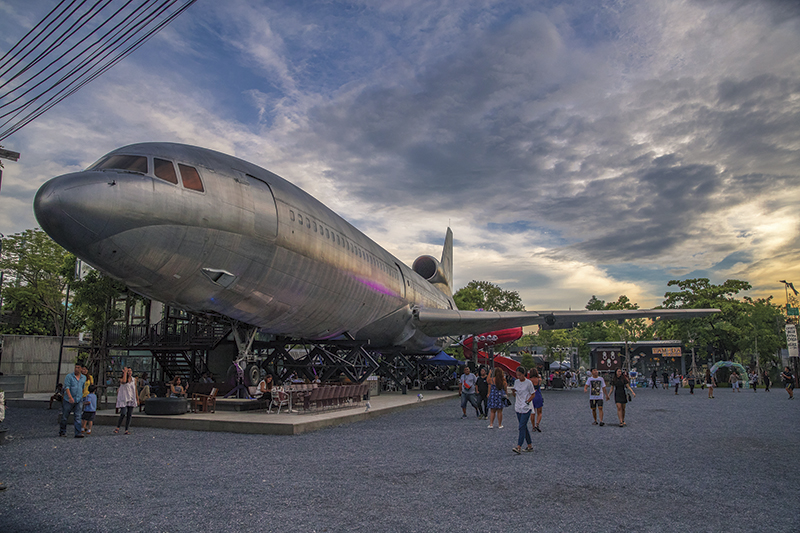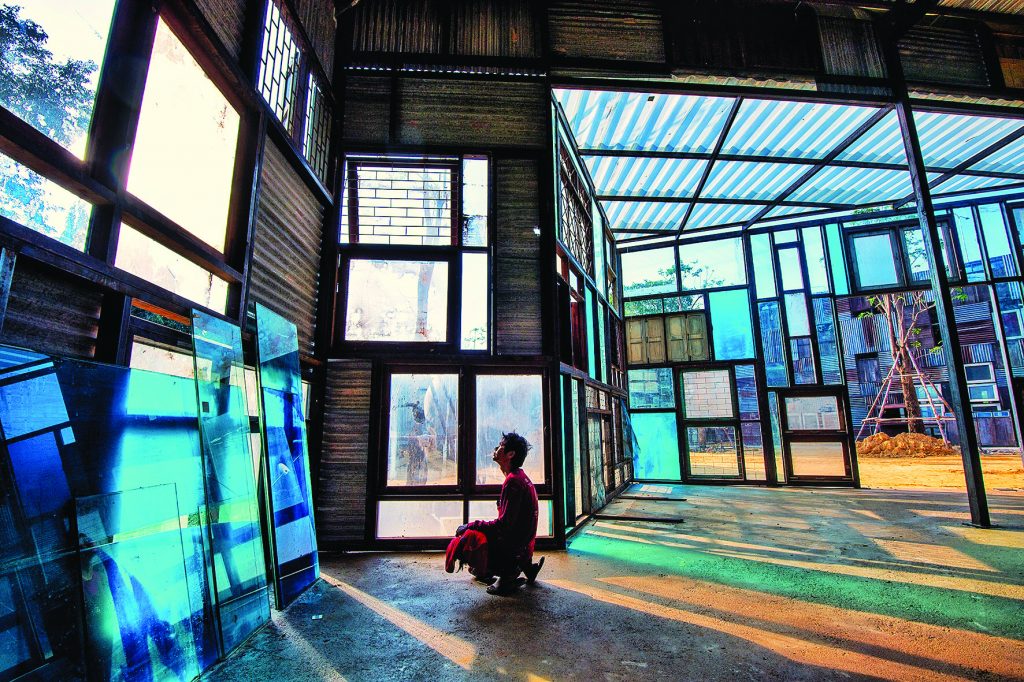 ---
SHOW DC shopping mall and Himmapan Avantar show

A modern, new, and quite shopping mall. There is a must see show, Himmapan Avantar show [Youtube]. The mall opens from 10 am - 8 pm.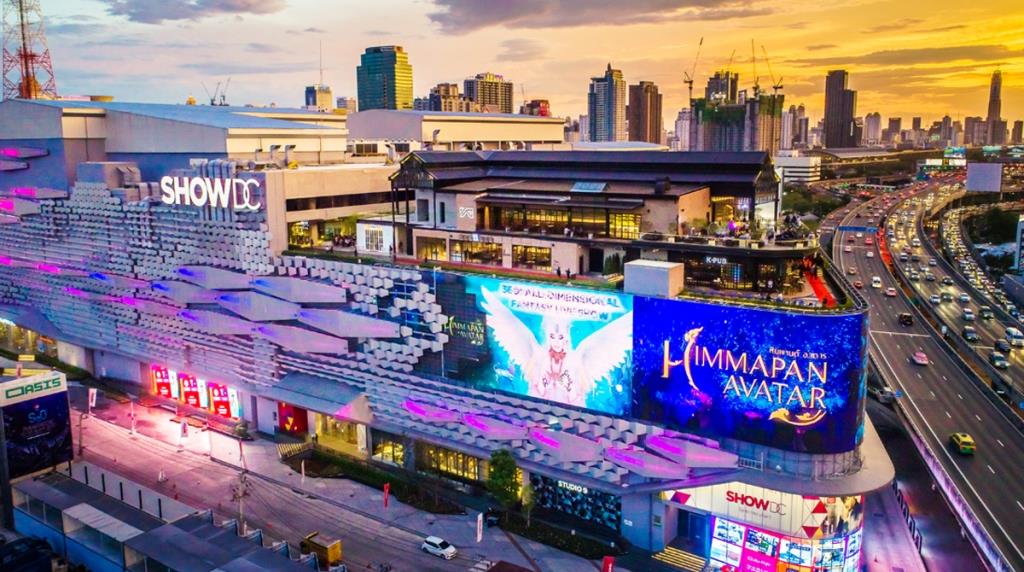 The upcoming extravagant performance of "Himmapan Avatar" will be presented in "The Spectacular Walk-Through Experience". The Himmapan Show is open to the public at the 4th floor of the showroom at Rama 9 showcase in the theater where the audience can experience all specialties. 4D is available in full color, color, sound and multimedia technology. There are 1 weekdays at 7:30 pm, Saturday and Sunday, 2pm at 14.30 hrs (May 31st) and 7:30 pm (closed on Tuesday). 1,400 1,700 and 2,000 Baht. During the launch, the company will offer special promotions for Thai people, including 4 card packages at 2,100, 2,300 and 2,500 Baht (from full price of 5,600, 6,800 and 8,000 Baht). Two cards are available at 1,300, 1,500 and 1,700 baht (2,800, 3,400 and 4,000 baht). Check your eyes. The performances or to make a reservation. www.thaiticketmajor.com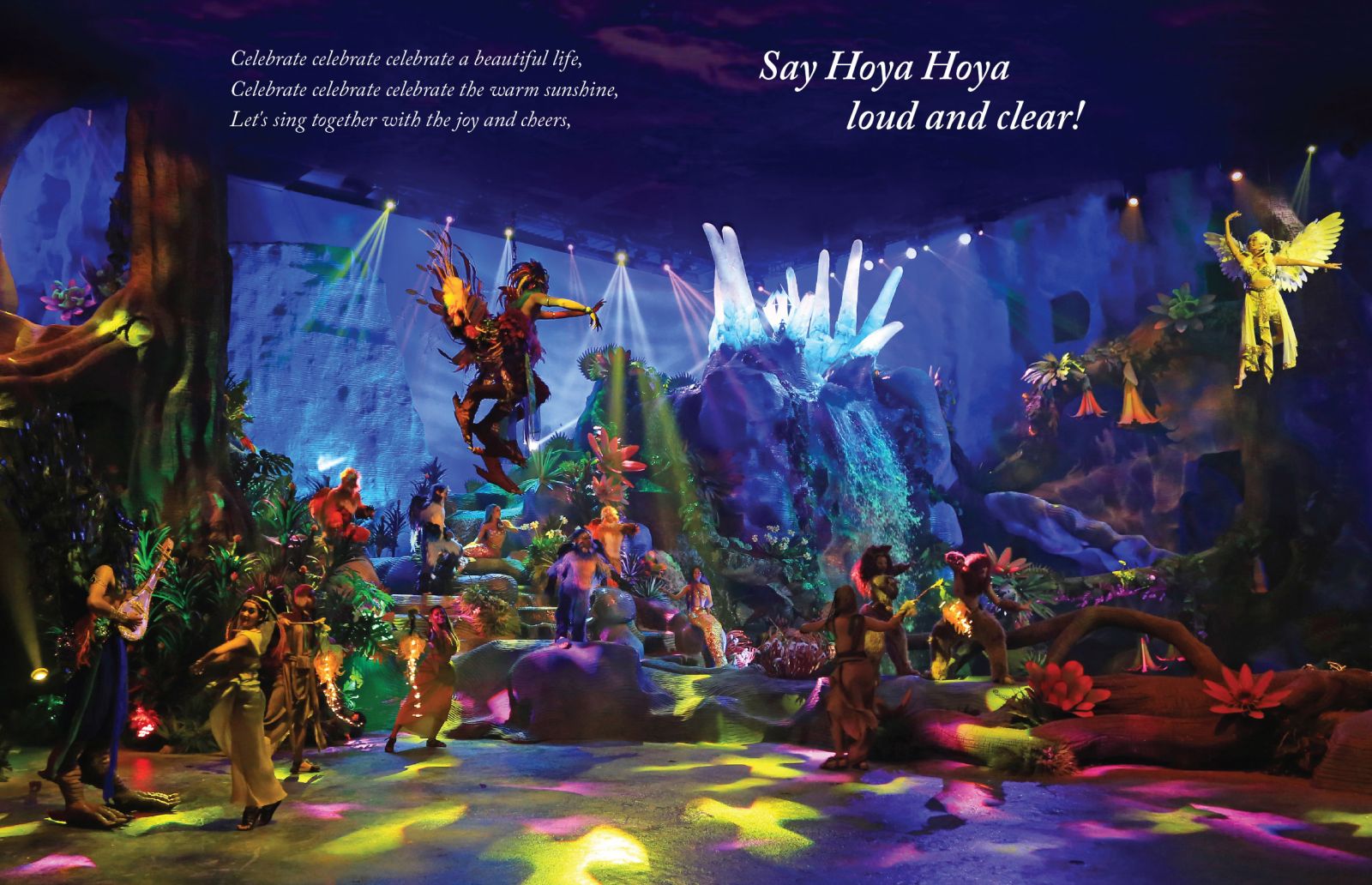 ---

Central World
This shopping center is supposed to be the best shopping place in downtown Bangkok. It is big and splendid. Opening Hours: 10:00-22:00 Location: Ratchaprasong Intersection, opposite Gaysorn and Erawan BTS: Chidlom, Siam Tel: + 66 (0) 264-7000
Photo: https://www.tripadvisor.com/Attraction_Review-g293916-d549670-Reviews-CentralWorld-Bangkok.html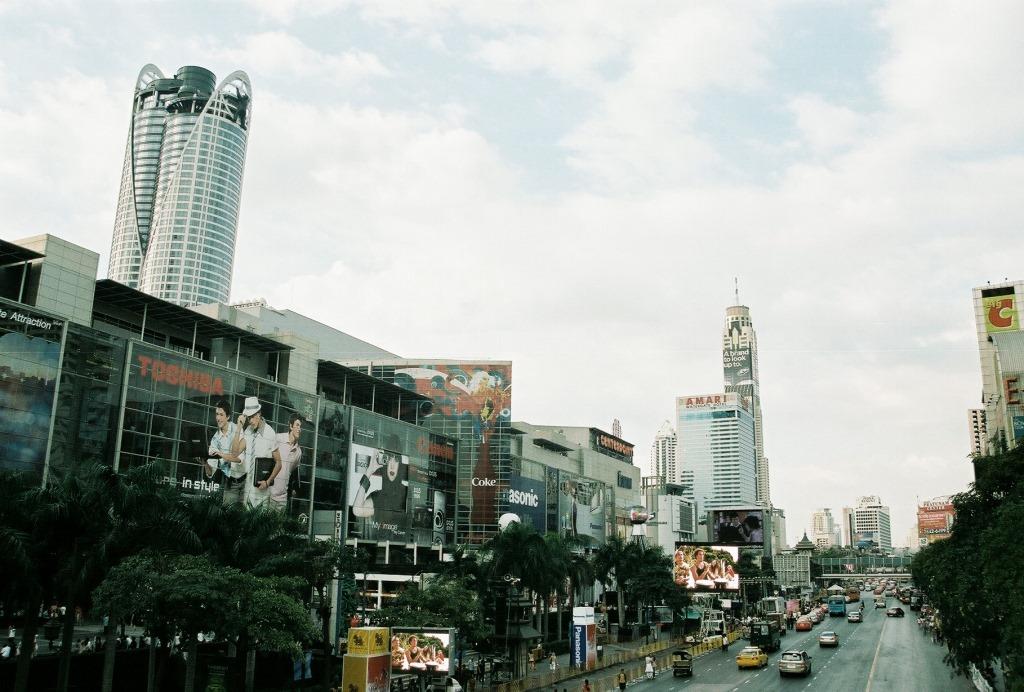 ---

Siam Paragon
This shopping center is supposed to be the best shopping place in downtown Bangkok. It is big and splendid.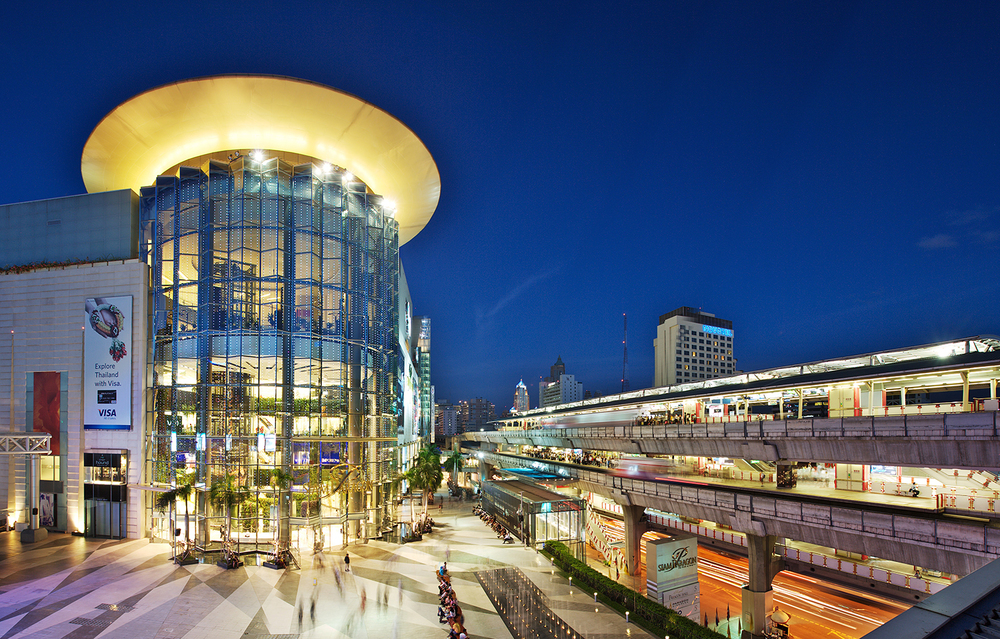 Siam Ocean World - If you visit Siam Paragon as photo above, underground floor is the sea aquarium. The ticket is 1400 THB/person. Web: www.sealifebangkok.com/en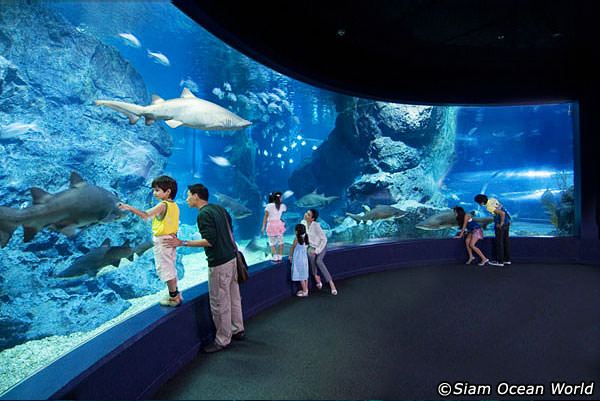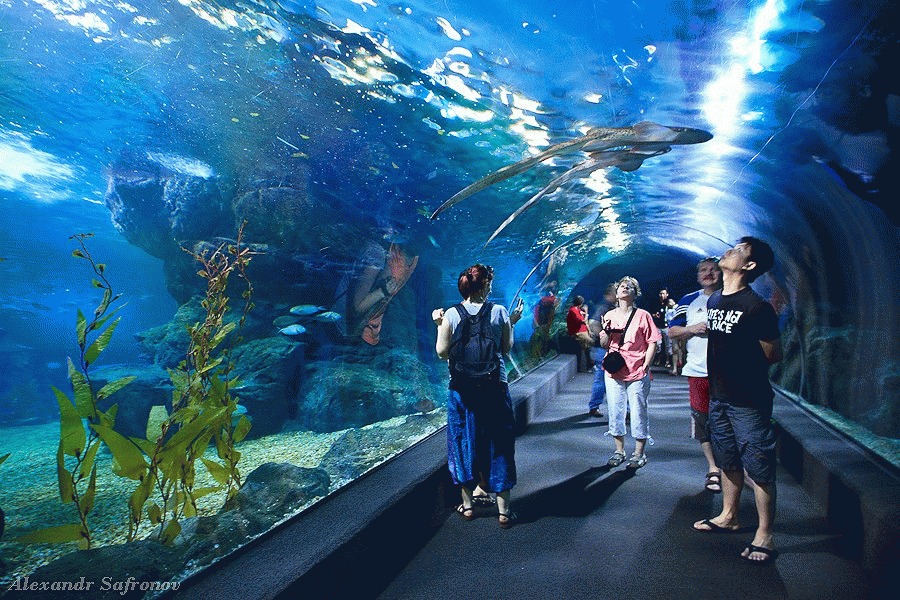 ---

Khao San Road - Khao San Road is a world famous night life street of back-up tourists. There are many pubs, bars, restaurants. The main activity is to talk around and have a dinner with some beer.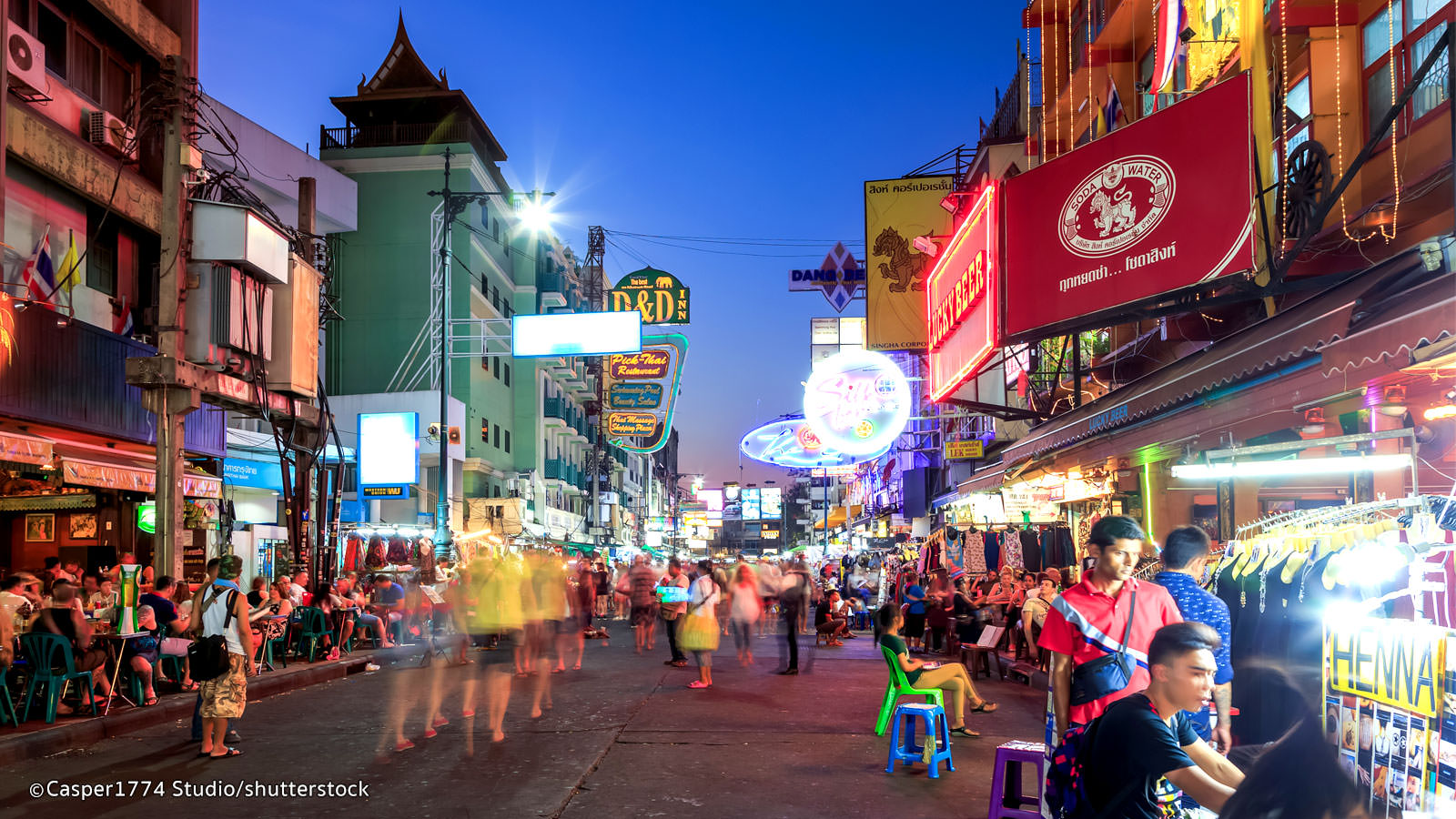 ---

MBK Shopping Center - Clothes, Fashion, electronics, mobile phones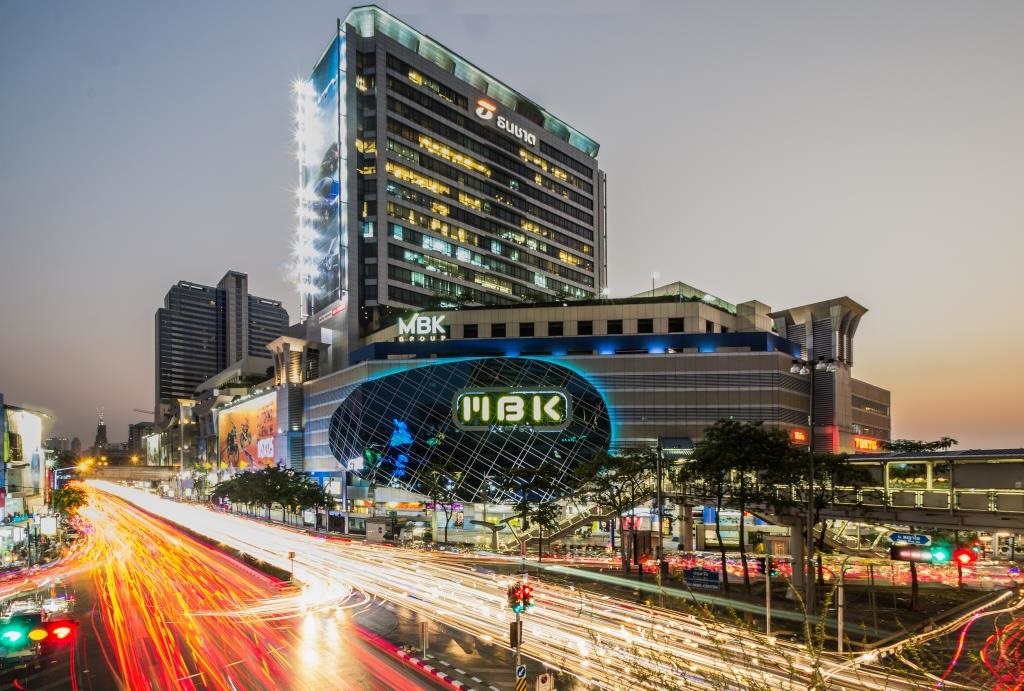 Every Wednesday night, MBK Shopping Center will be the venue for MBK Fight Night, where Thai boxers from all over the world will come to each other to compete in Thai boxing. On the boxing stage outdoor The entrance to the shopping center and the opportunity for people to visit and cheer together. With the atmosphere of fighting. The voice of boxing and professional critics. Pretty girl holding a sign on a boxing ring. Light and color on stage It makes you feel like you're watching a boxing match. You do not have to pay anything.
For those who are looking for a chance to watch the authentic Muay Thai fighting style, MBK Fight Night is one of the last answers that you can fill your breathtaking journey with.
How to Get There: On the first floor at MBK, 18.30 – 20.30. It is free of charge. Take BTS Skytrain at National Stadium Station.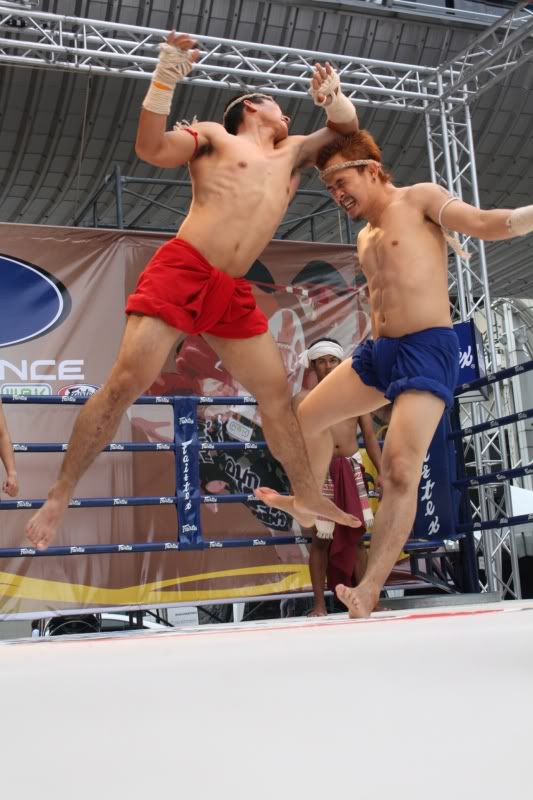 ---

Siam Discovery Shopping Center - Clothes, Fashion, electronics, and mobile phones especially the items for teenagers. Another word to call is Siam Center. It is near Siam Paragon and Central World.


---

Platinum Fashion Mall - Mega shopping mall about cheap and high quality clothes made in Thailand. It is near Central World by walk.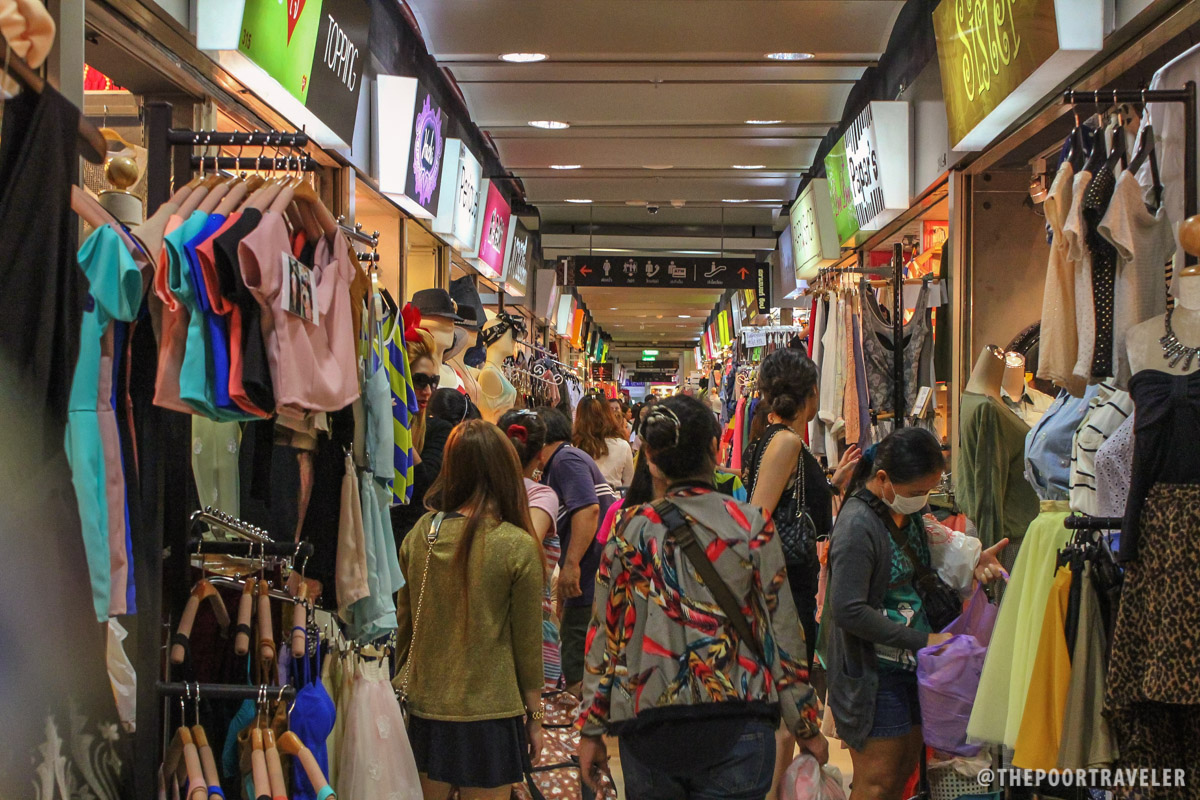 ---

BTS Sky Training
You can view the sky to see and go almost every where in Bangkok with metro.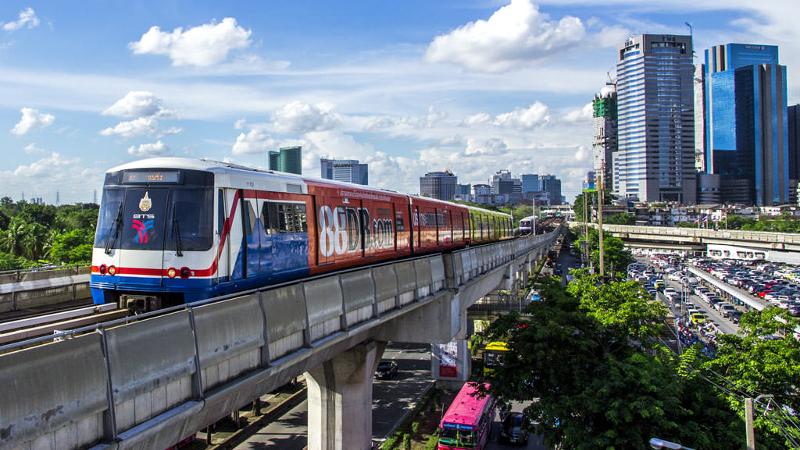 ---

Golden Mountain Pagoda - Wat Saket or the Temple of the Golden Mount, Bangkok. It is good to be at the top to look Bangkok view from sky. This place used to be the military base of King Rama I, 250 years ago. It was the first formal temple built in Bangkok. Later on, King Rama III did order to build this temple 200 years ago until it was complete 50 years later. It is built to be big and tall to show how the king had great respect to the Buddha. This is the most sacred place in Thailand because at the top of the golden pagoda contains the Buddha's relics, the most respected object for Thai people. It is believed that if one gets closed and pay homage to the relics, he will be in heaven. Moreover, there is the first big golden standing buddha image aged 700 years inside.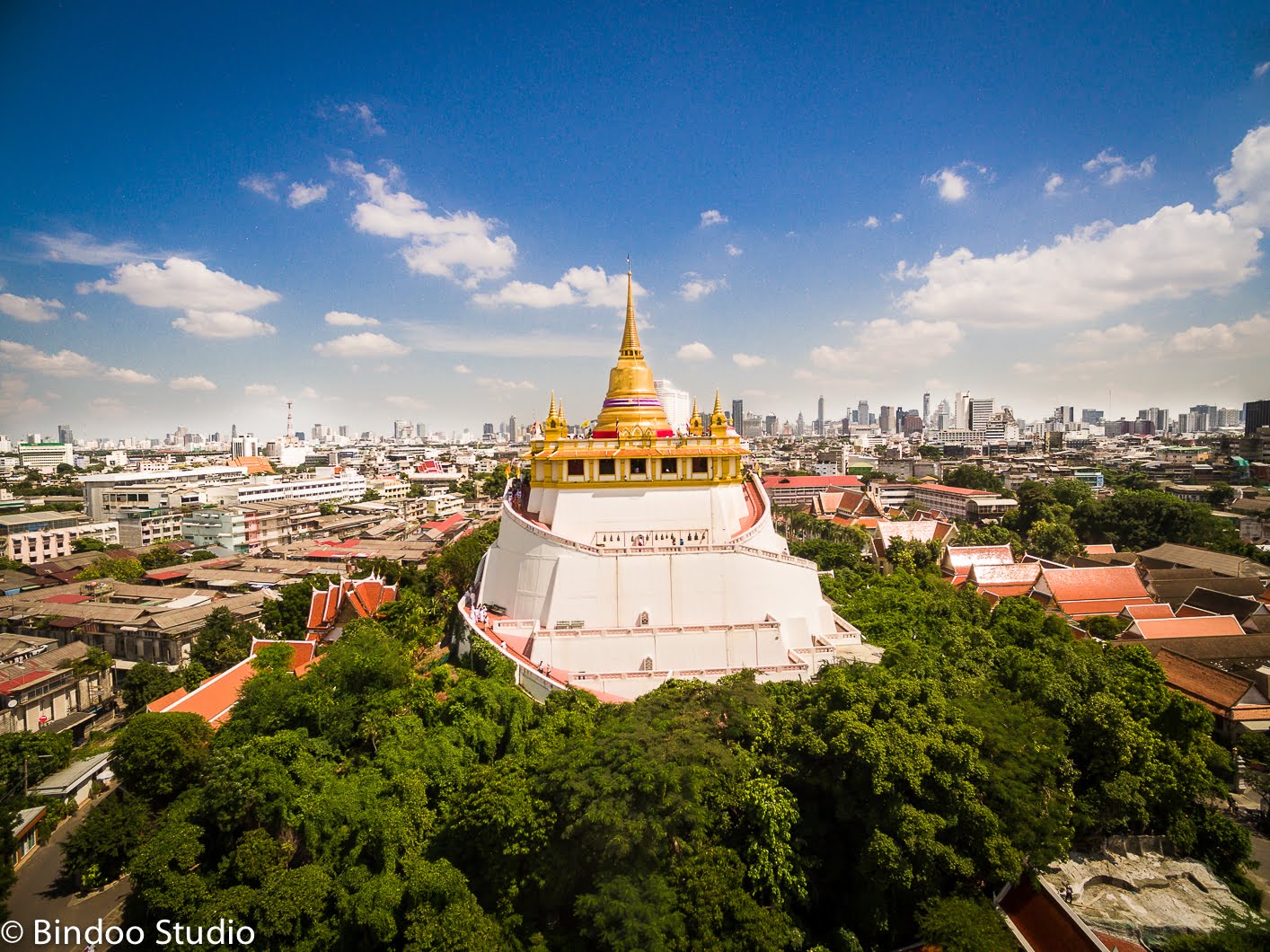 ---

Yaowarat Street Food Night Market
This is the China town shopping street to buy gold and jewellery in day time and at night there will be food shopping street. It is recommended to come here at night to test cheap Thai and Chinese street foods.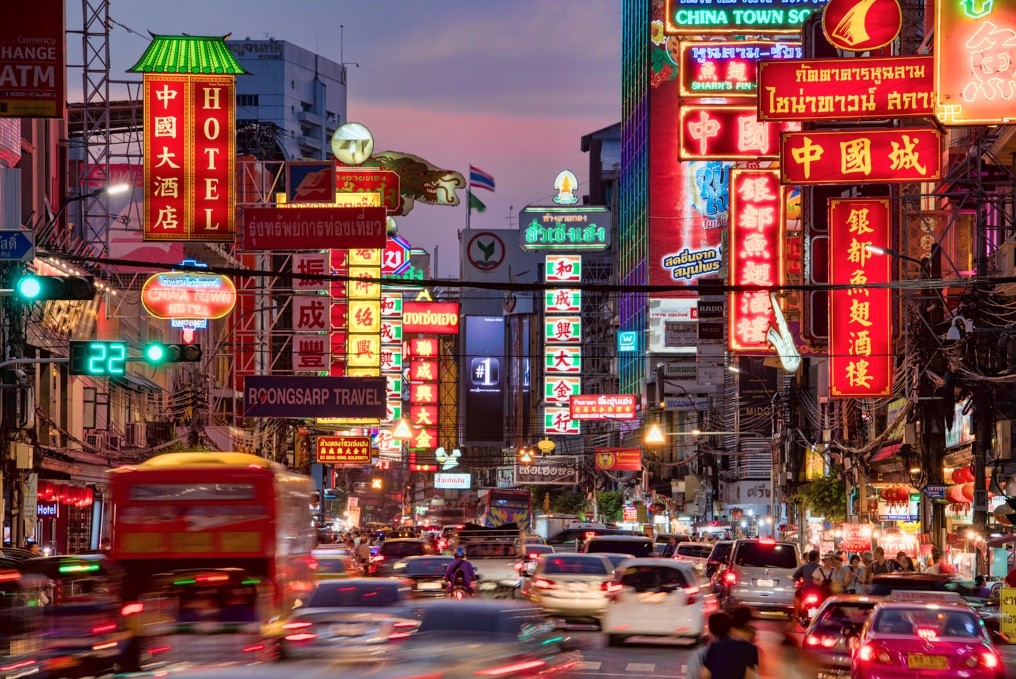 ---

Jimthomson House
If you'd like to see beautiful old traditional Thai style house, this is the most recommended place. 100 years ago, the owner of the house is Mr. Jim Thomson, an American spy who run now a famous Thai silk shop. Entrace fee is 100 THB. Open time 9-17 o'clock. Web: http://www.jimthompsonhouse.com/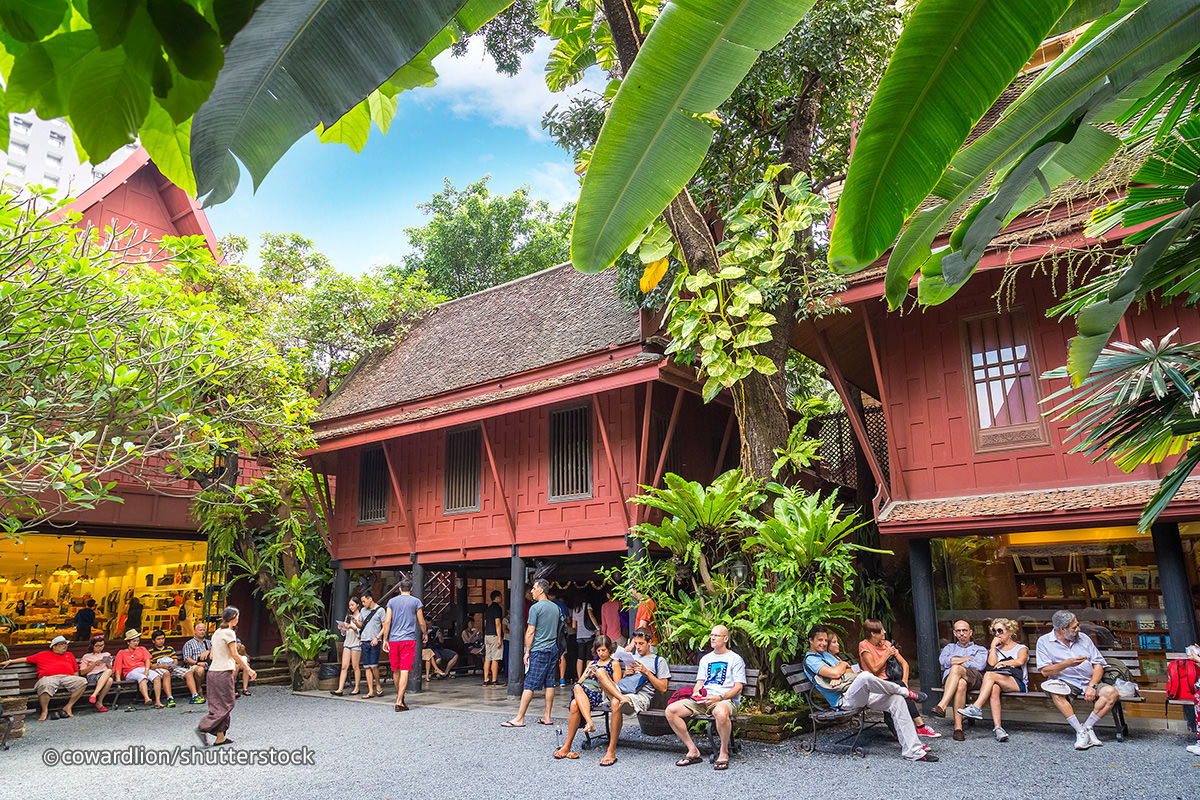 ---
Vimanmek Palace - The World Largest Teak Wood Mansion

Viamanmek is the summer palace in european style built in King Rama V 100 years ago, today opened for public. This is a half day trip 3-6 hours. There is a free traditional Thai fighting and dancing performance. The admission fee is 500 THB/person. But If you have a ticket bought from the grand palace, it is free of charge.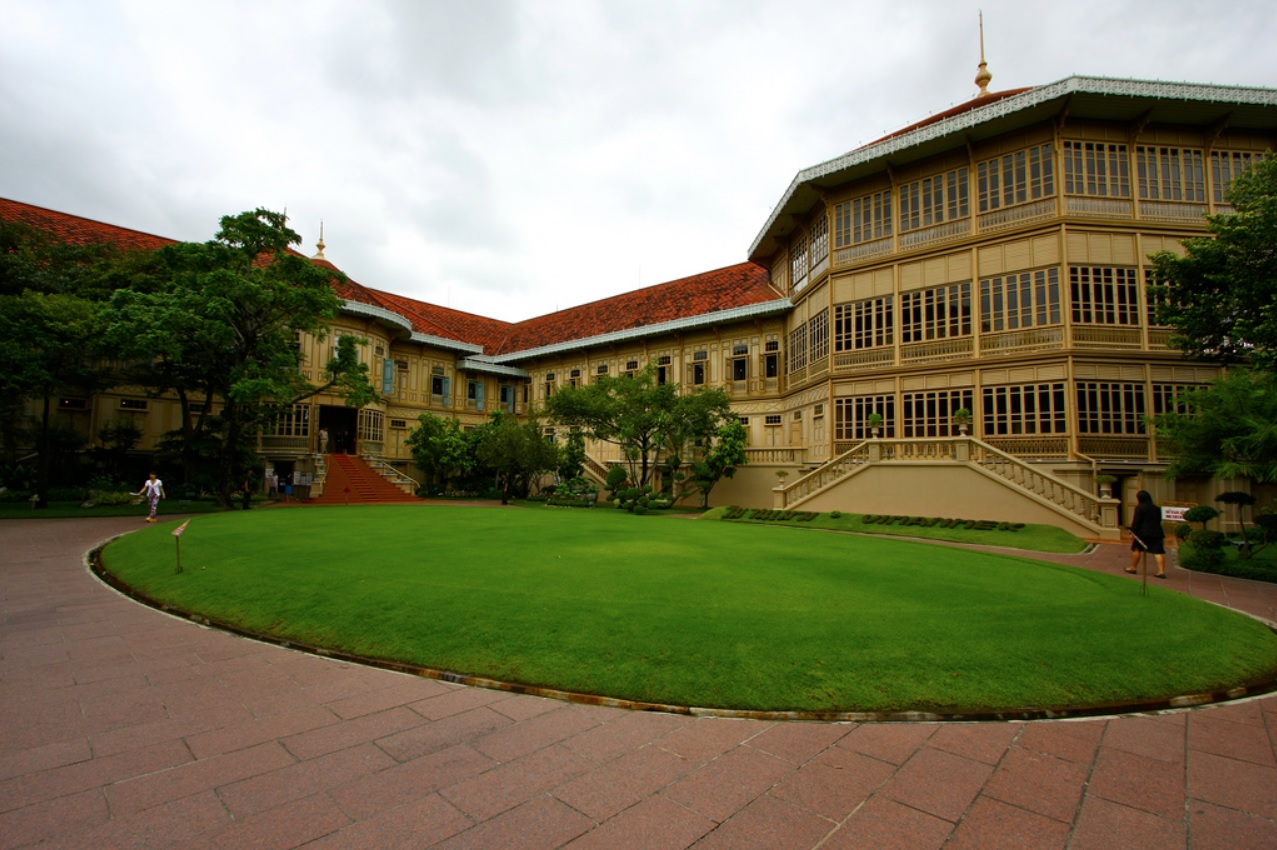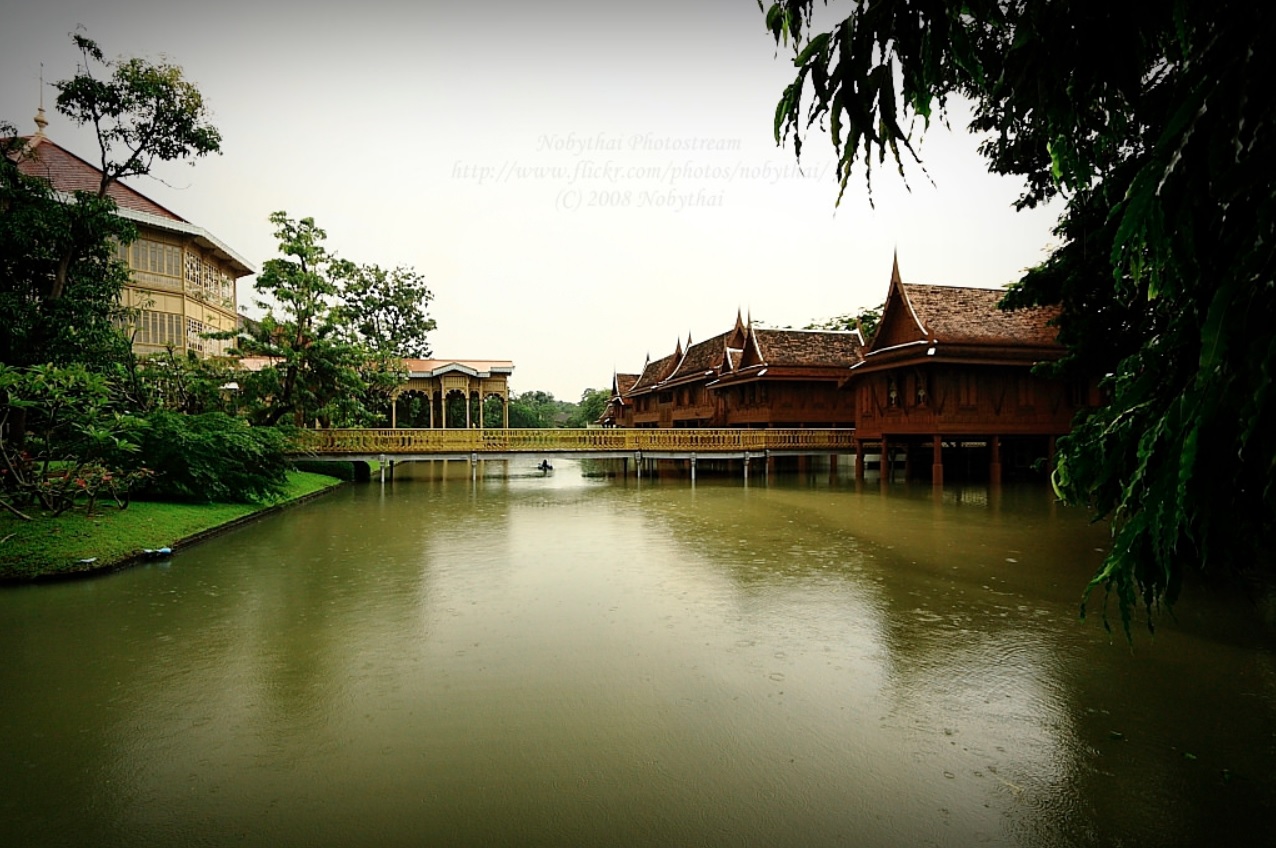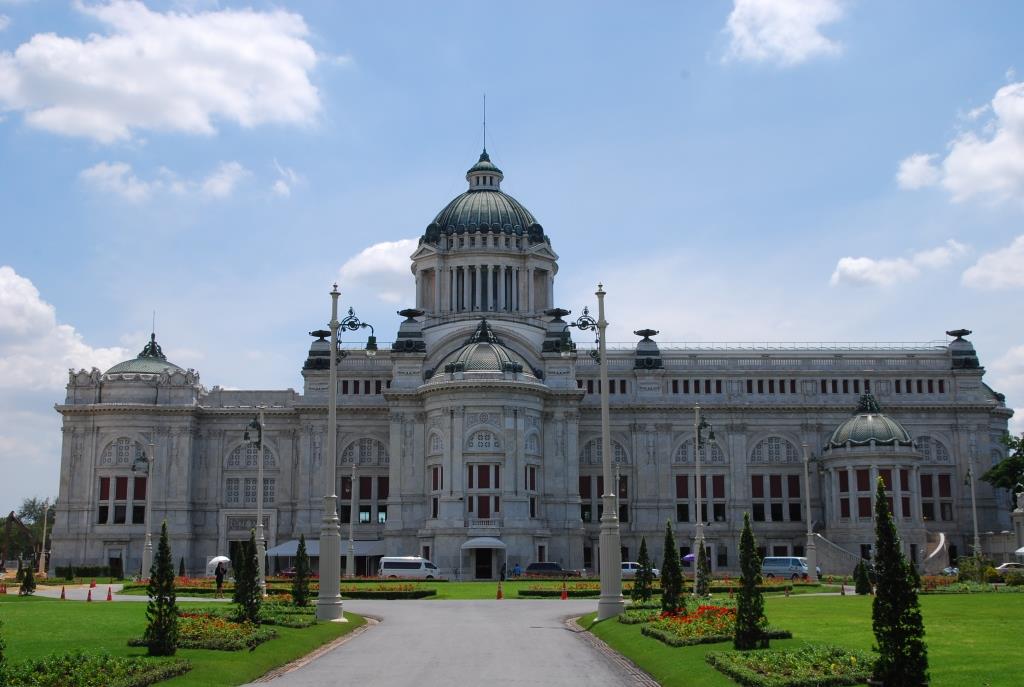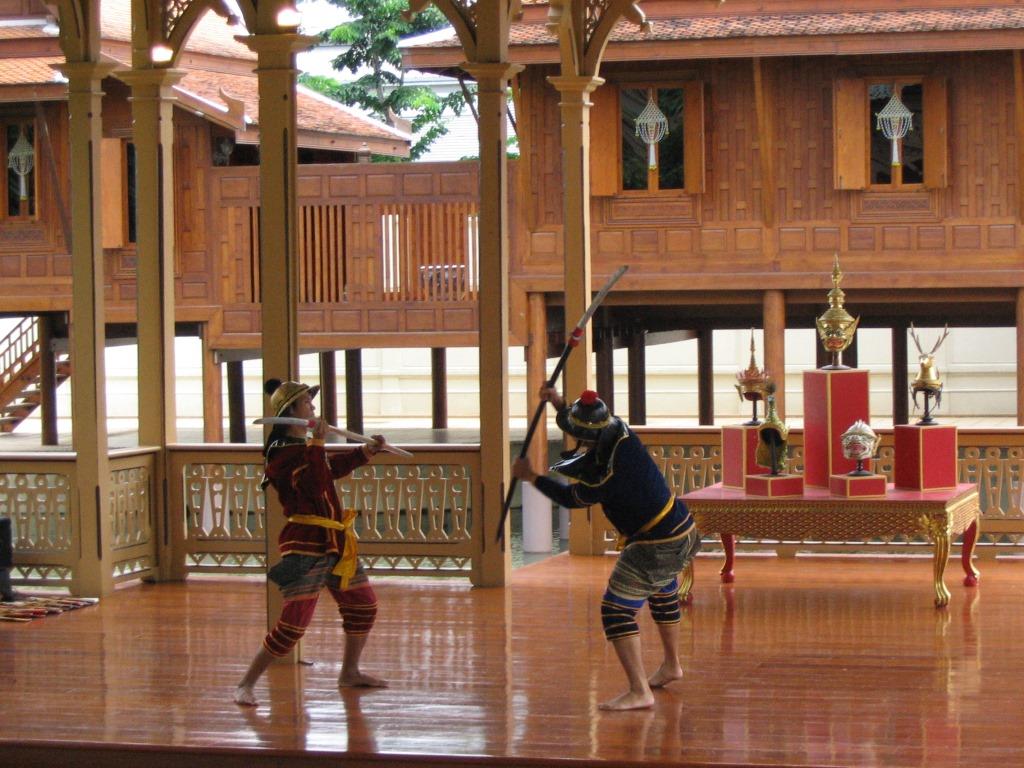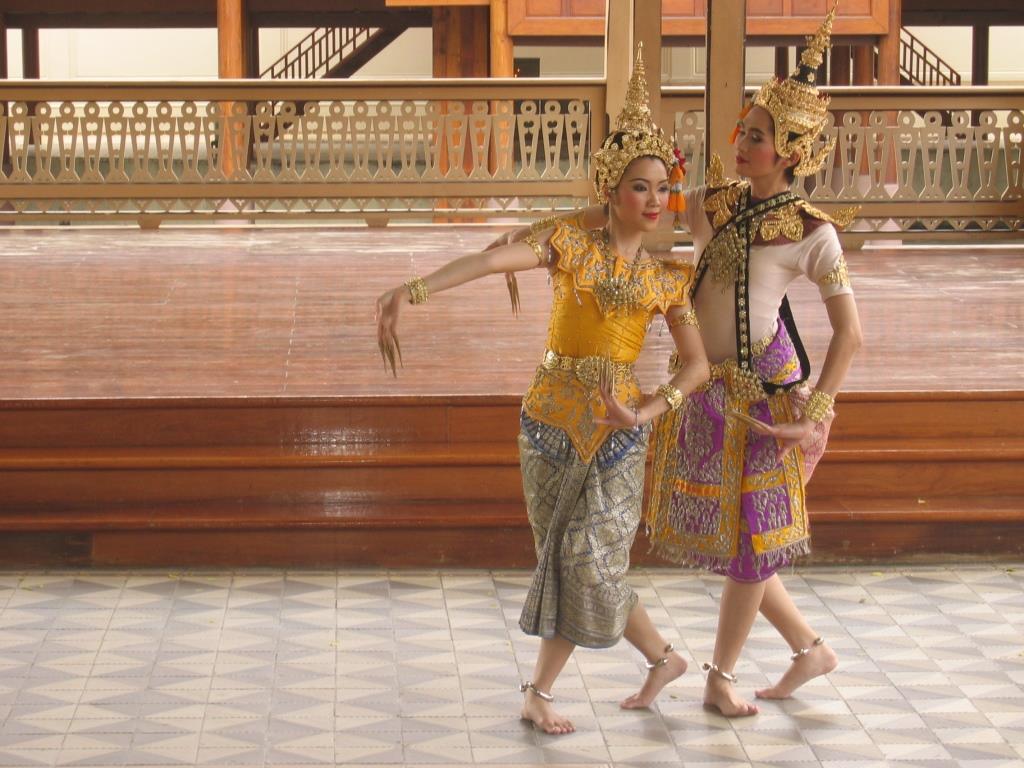 ---

Baiyoke Sky Tower
This is the tallest building in Bangkok. It is worth if you'd like to see from top and look down all Bangkok city from sky.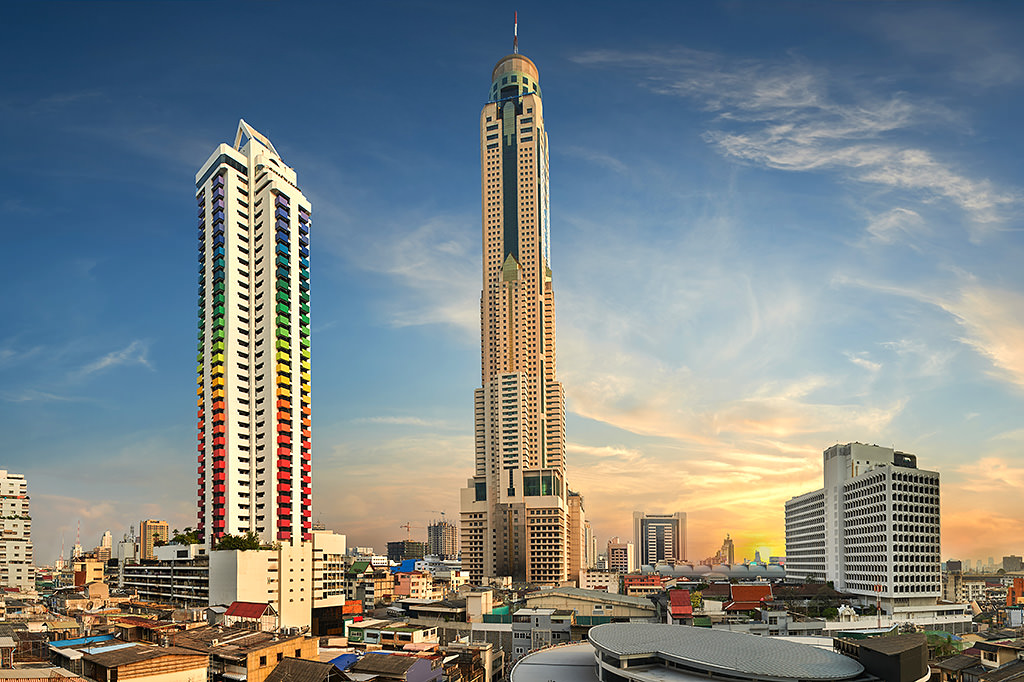 ---

Baiyoke Sky Restaurant
This is the tallest restaurant in Bangkok. It is worth if you'd like to have dinner and see from top and look down all Bangkok city. The buffet ticket is 1,000 Bahts/person. Please make reservation before if you'd like to have the table near window. The booking information is: http://www.baiyokebuffet.com/reserv/reservation.aspx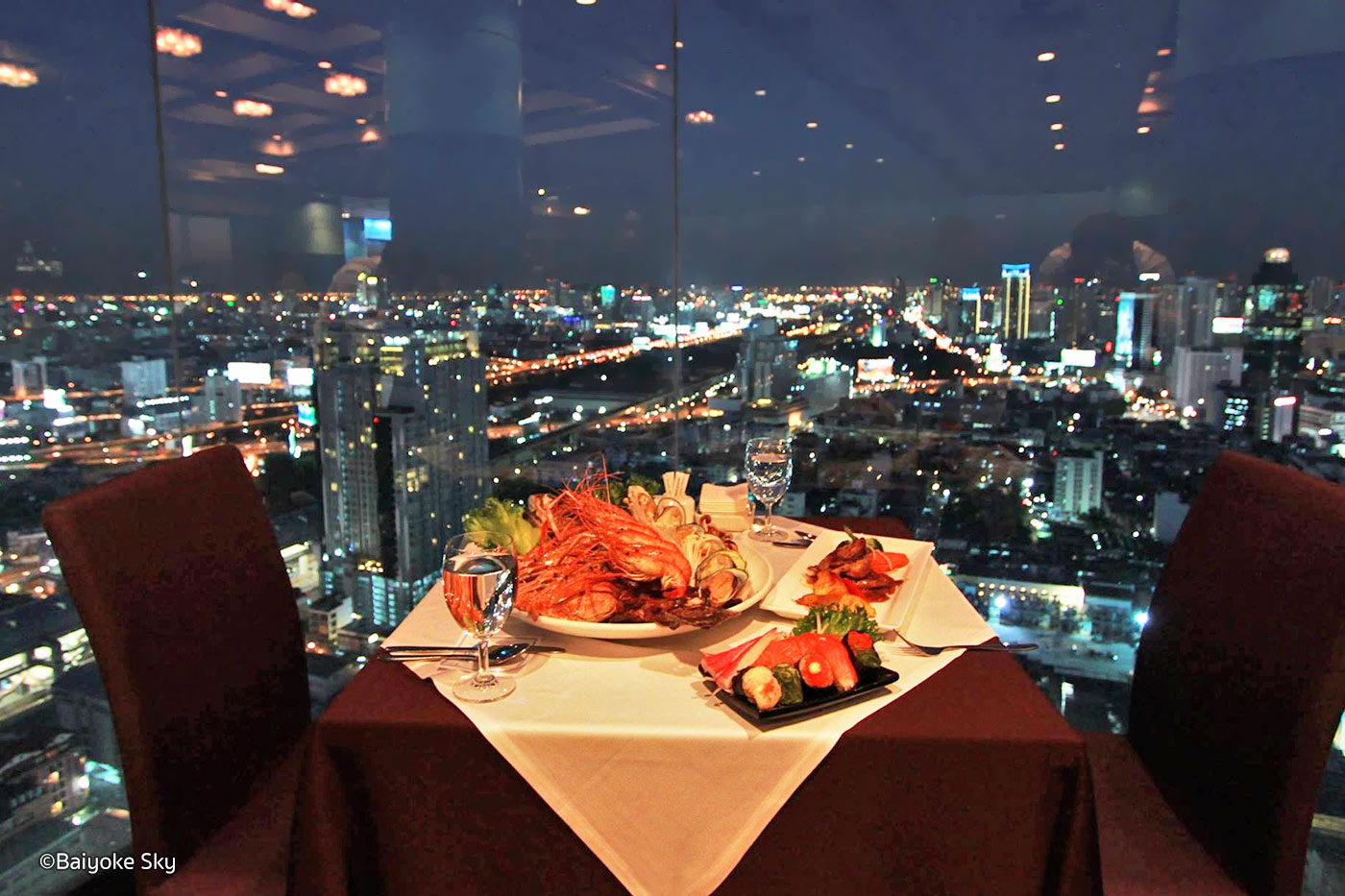 ---

Dream World Amusement Park - [video] A disneyland like amusement park. The entrance fee is 500 Bahts. Please go early in the morning, you will be able to play all devices. Do not go on weekend because there will be a lot of people which wasting time in queue.


---

Dusit Zoo

Thai animals. There are several free animal shows. And the ticket is also very cheap. It is best to relax with family. There is a hugh public park with artificial lake inside. Opening Hours: 08:00 - 18:00 Location: Rama V Road, Dusit Tel: +66 (0)2 282 7111-3 ext 128 Price Range: Kids THB 50, adults THB 100. Web: http://www.dusit.zoothailand.org Photos: https://www.tripadvisor.com/Attraction_Review-g293916-d455817-Reviews-Dusit_Zoo-Bangkok.html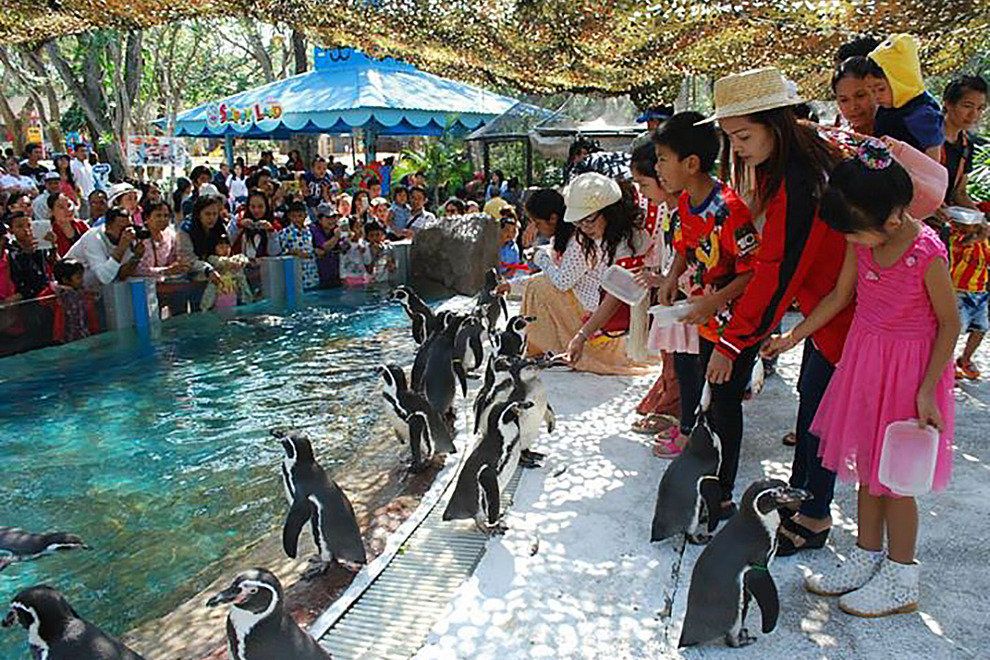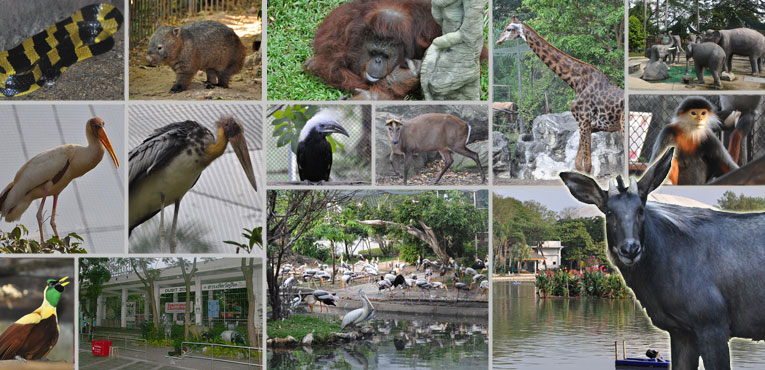 ---
Dinosaur Planet www.dinosaurplanet.net[youtube] Open hr 10 am - 5 pm. Ticket 600 THB/person, child 400 THB/person.
"Dinosaur Planet" is more than just an entertainment destination. It is complete edutainment center in ASEAN. Perfect for all the family members. "Dinosaur Planet" will take you back in times to the ancient world of dinosaurs, where they're come back to live. Visitors can experience various types of dinosaurs and enjoy exciting presentation techniques, memorable activities, and world-class performances.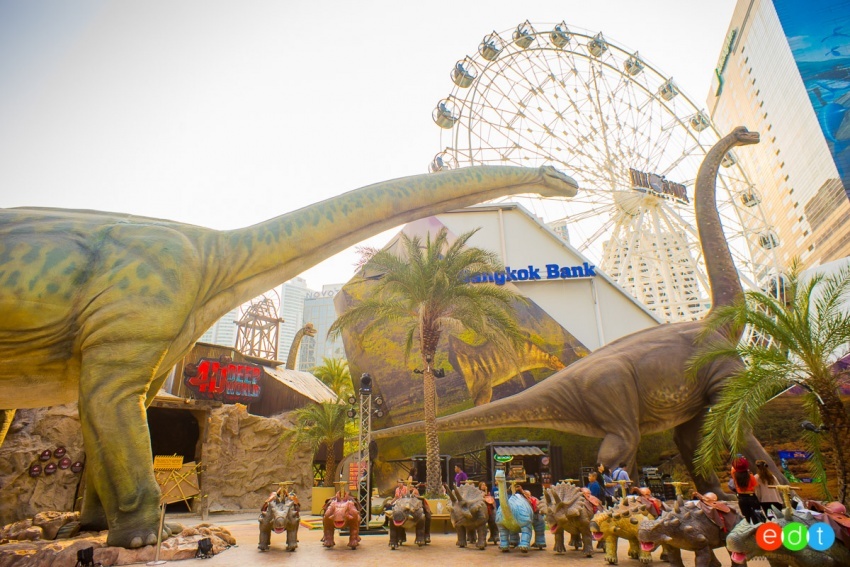 ---
Children Discovery Museum Bangkok [Photo][video] This is own government place for public. The outdoor and indoor playground for children. It is the best place for children aged from 1-10 yr old. Entrance fee is free of charged opened from 10-17 o'clock.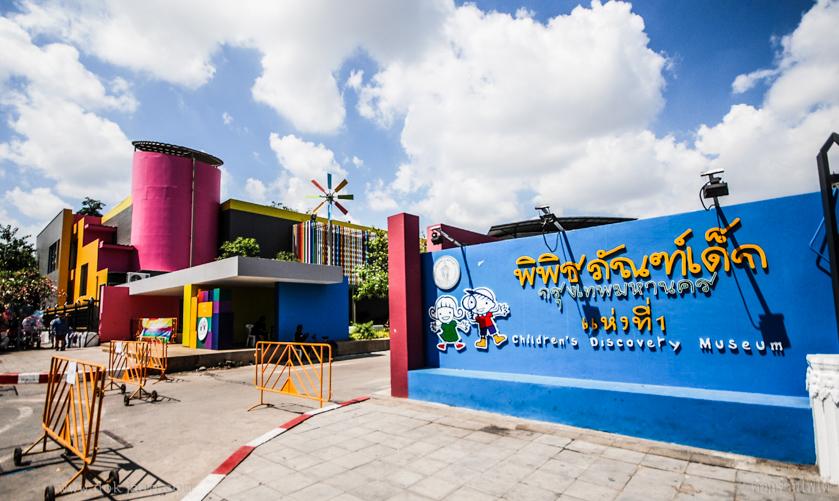 ---
Siam City Park https://www.siamparkcity.com/en/main.php[youtube] Open hr 10 am - 5 pm. Ticket 900 THB/person, child 400 THB/person.

Siam Park City is a world-class amusement and largest water park in suburb District of Bangkok, Thailand.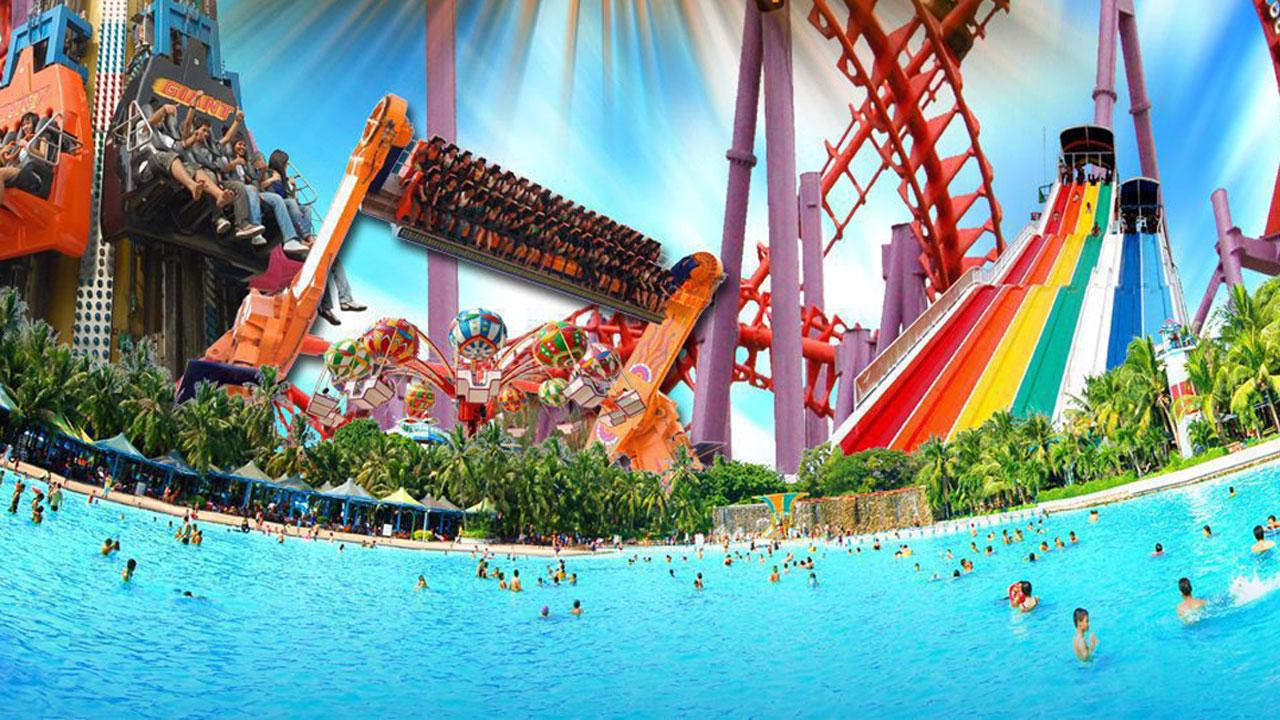 ---
Lumpini Park
The public park opens daily in central downtown Bangkok. The entrance is free. This is the only open public park in downtown Bangkok.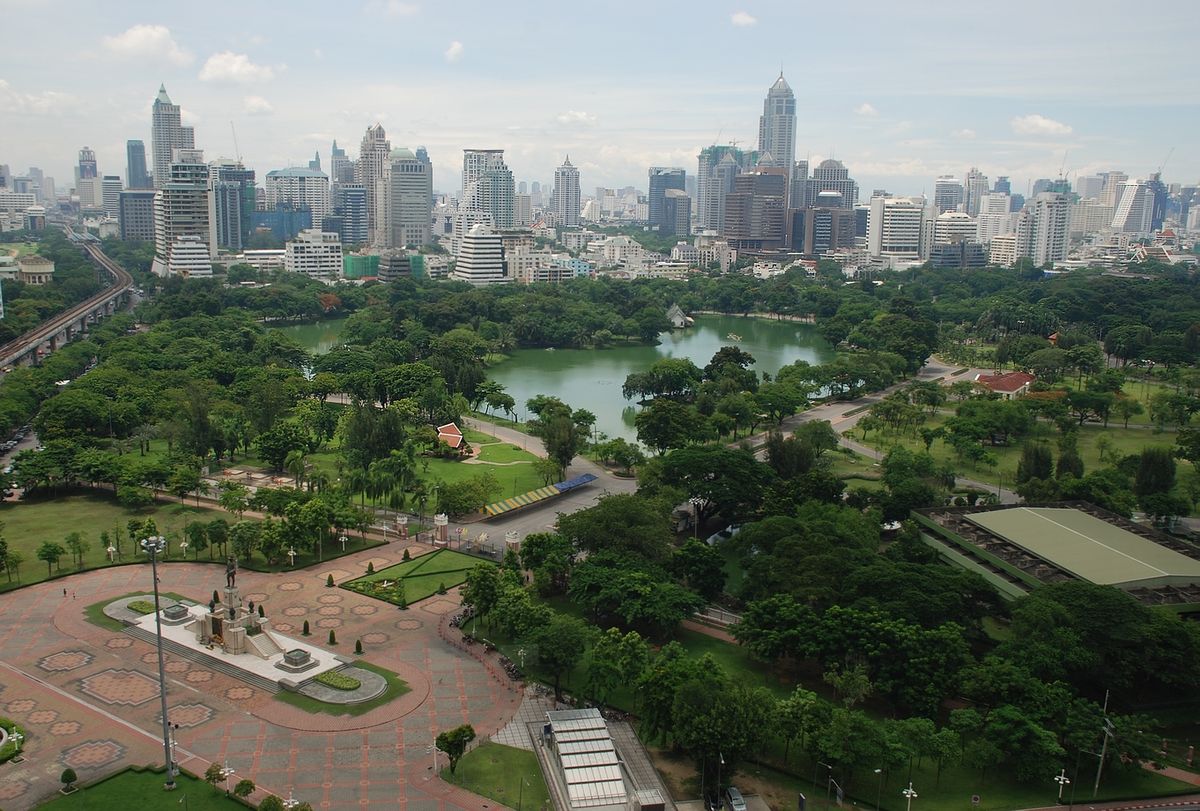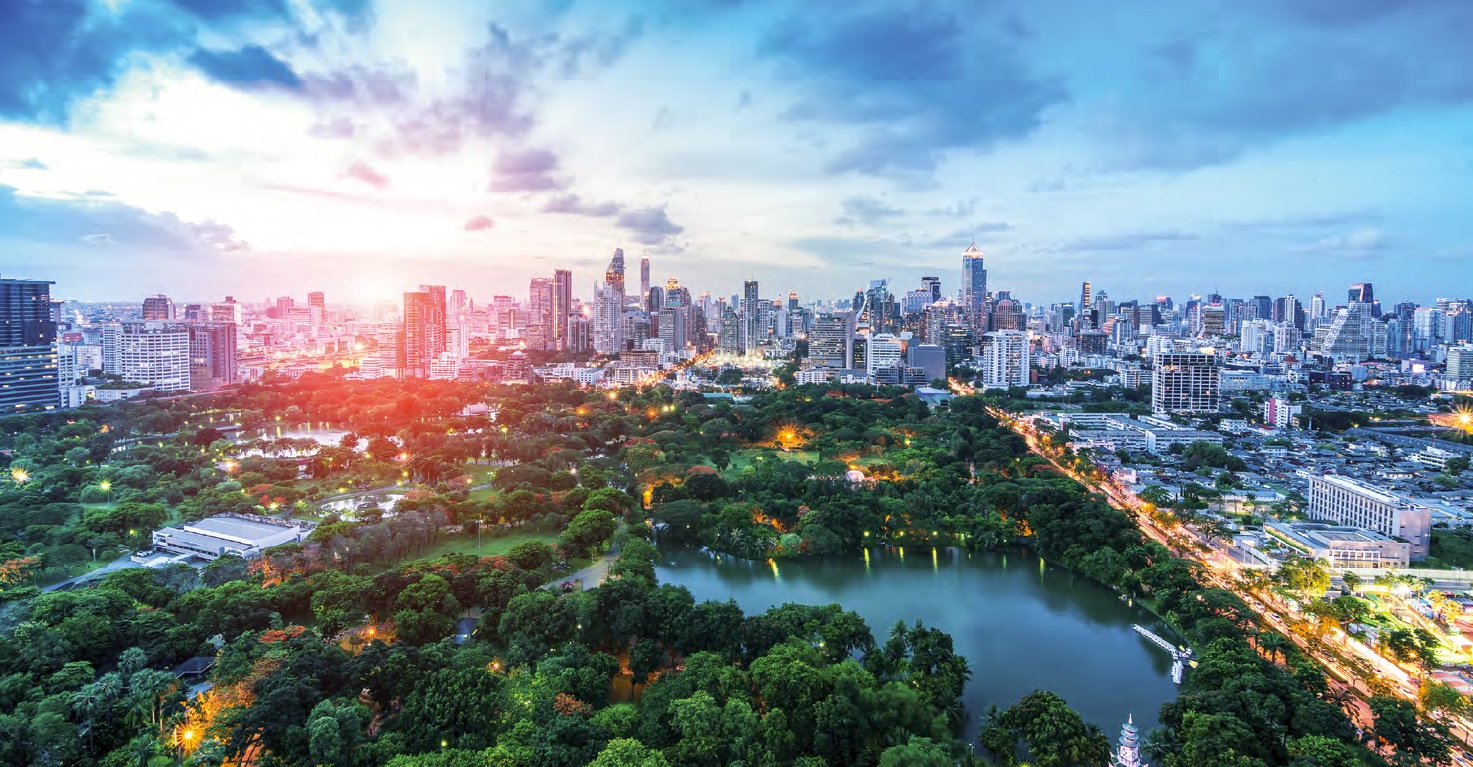 ---
Safari World
[youtube] Open zoo which you can drive your car inside to see and close to animals and also tigers and lions. There are also several free animal shows all day. This is a hugh place to see and a lot of things to do. Please go very early in the morning. Entrance fee: foreginer 1,200 THB/person, Thai 580 Bahts. Links to photos.
,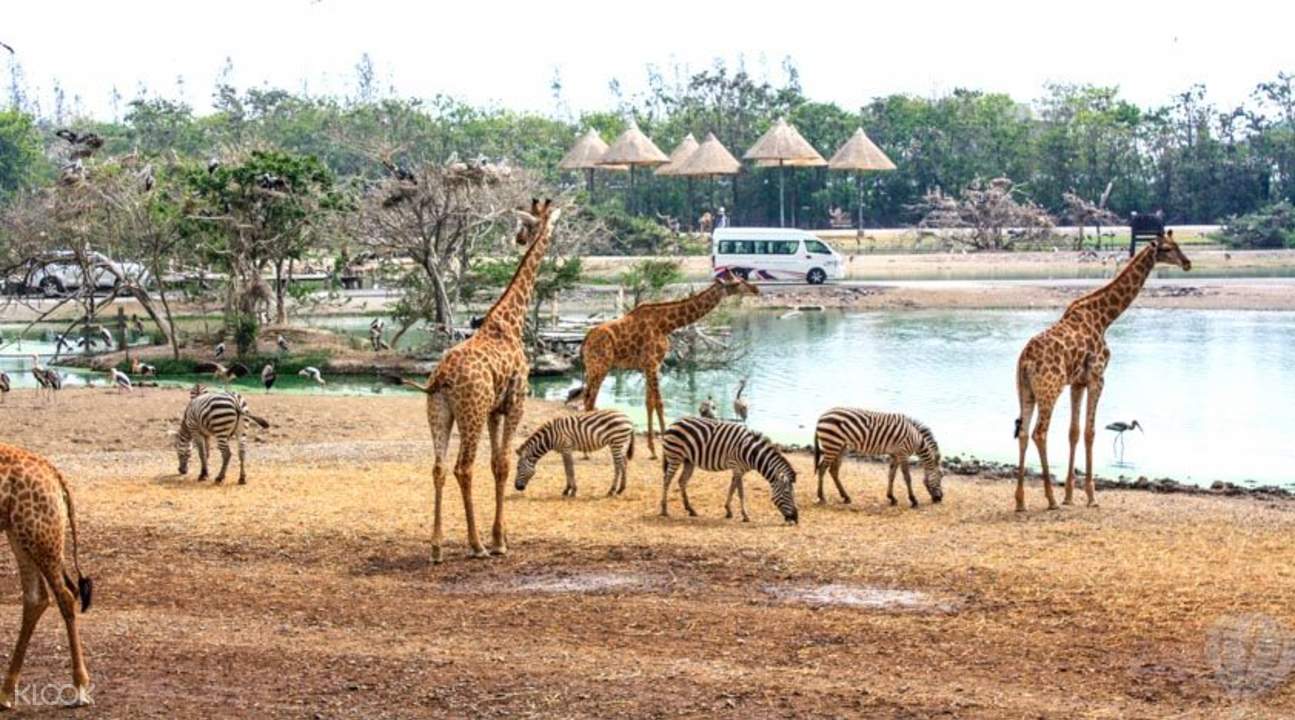 ---
Emquartier Emporium - Fashion, clothes, and international foods


---
Terminal 21 - A 9 storey mall with a theme in the airport look like. Each floor is designed to become a major city from around the world. There is landmark for each of the cities you know, such as London, Tokyo and San Francisco. There are various shops. Collectibles There are many restaurants and stalls for you to choose. The most important is that you can walk throught the beautiful architecture and the interior of the department store.
How to get there: By BTS Skytrain at Asoke Station Or by subway At Sukhumvit Station.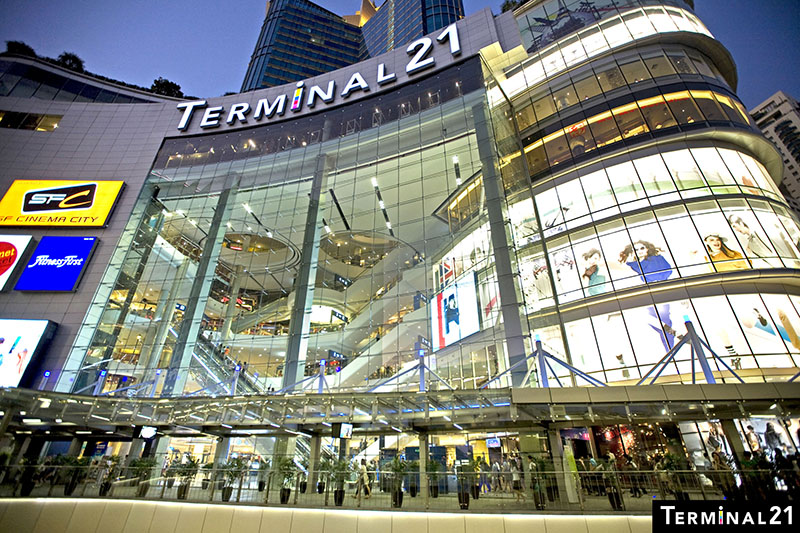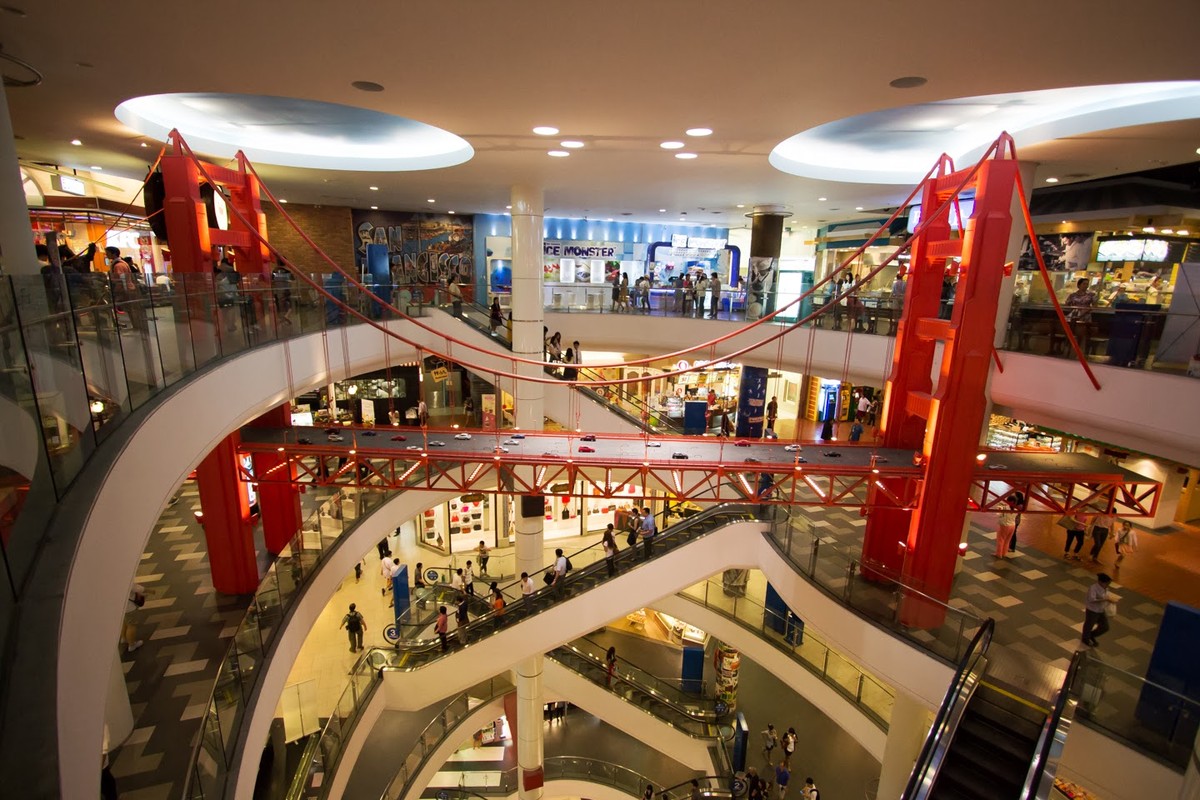 ---
Bangkok Planetarium - Space and science museum in Bangkok. The ticket is very cheap. There are just a few people and it is quiet.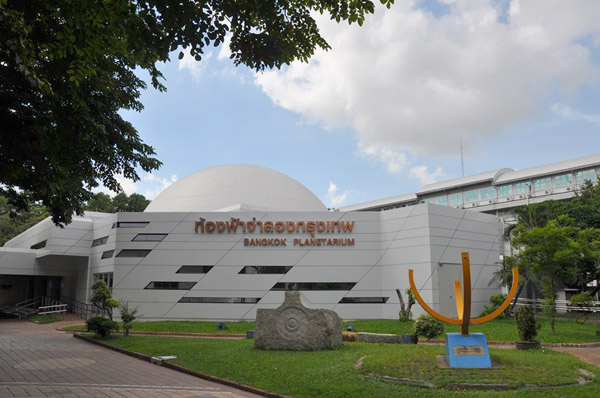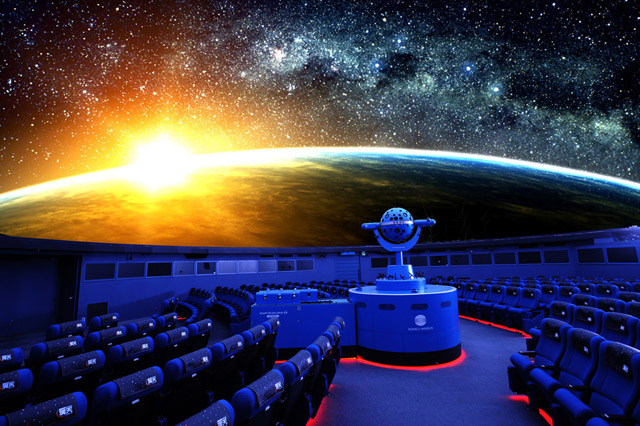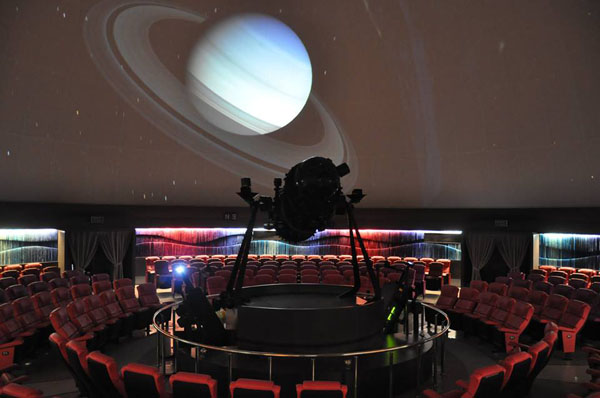 ---

Bangpoo
You should reach this place at late noon 5:00 pm. to enjoy sunset and seafood meal at the restaurant located at the end of the bridge. It is popular and allowed to fee several seagulls. The best time going there usually in November-February because the birds immigrate from the cold weather in China to Thailand warmer at that time. Let's move out of Bangkok a little bit headed to Bangpoo. It is the place to watch the sunset in the most beautiful winter. And near Bangkok, tourists can enjoy the view of the sea. And green mangrove forests. The birds are water bird species, such as birds, peacocks, birds, birds, white glasses, but the most outstanding is the gull. It will float on the sea surface at the scenic spots. I fall in the late afternoon when the sun is golden. Prepare to fall into the sea. Many seagulls will fly at the scenic spot. Create a beautiful atmosphere and relax. And here it becomes the sunset in the popular winter of the town.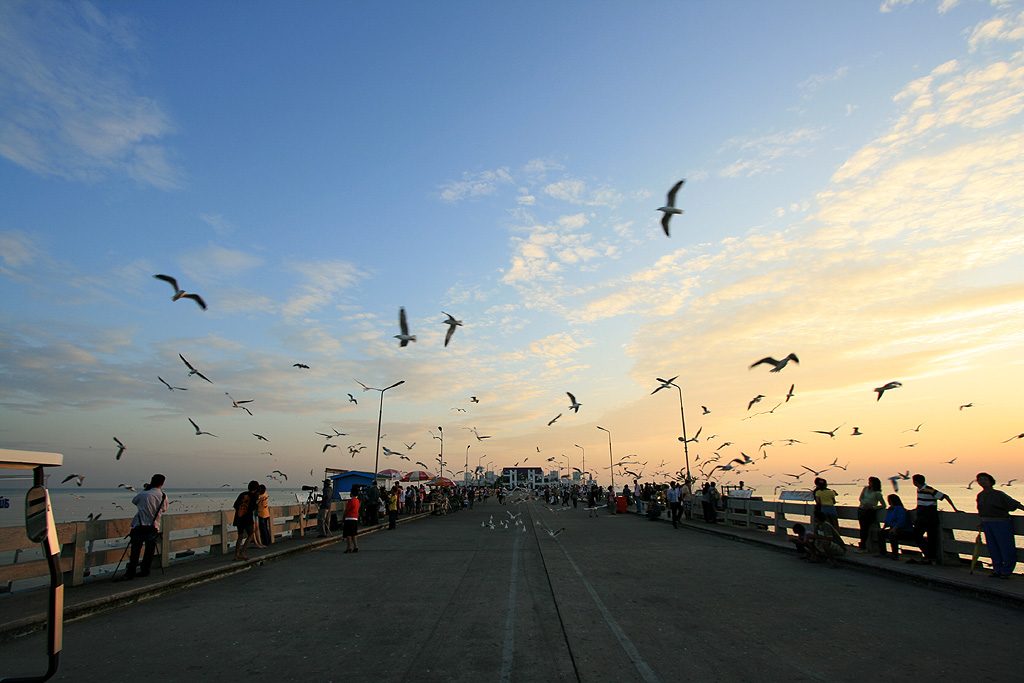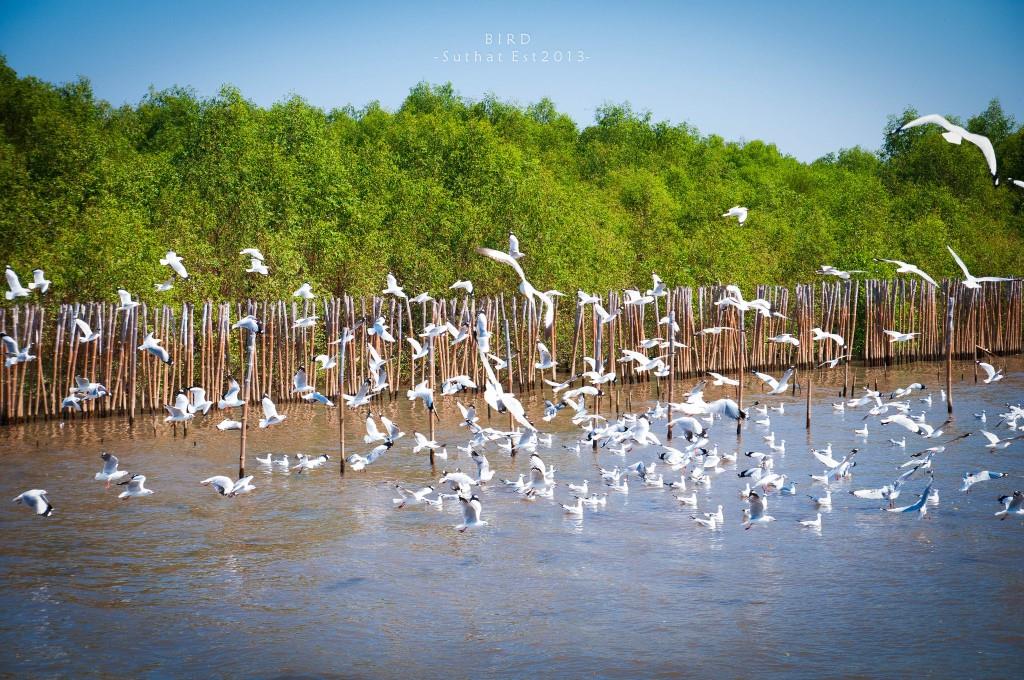 ---

WachiraBenjatha Park
Bicycle Lane, Wachira Benjathat The bike lane, especially around the park for cyclists. The park offers bike rental service. There are many bike rides available. The price is 20-60 baht per car and the bike is within the borrowing date. With no time limit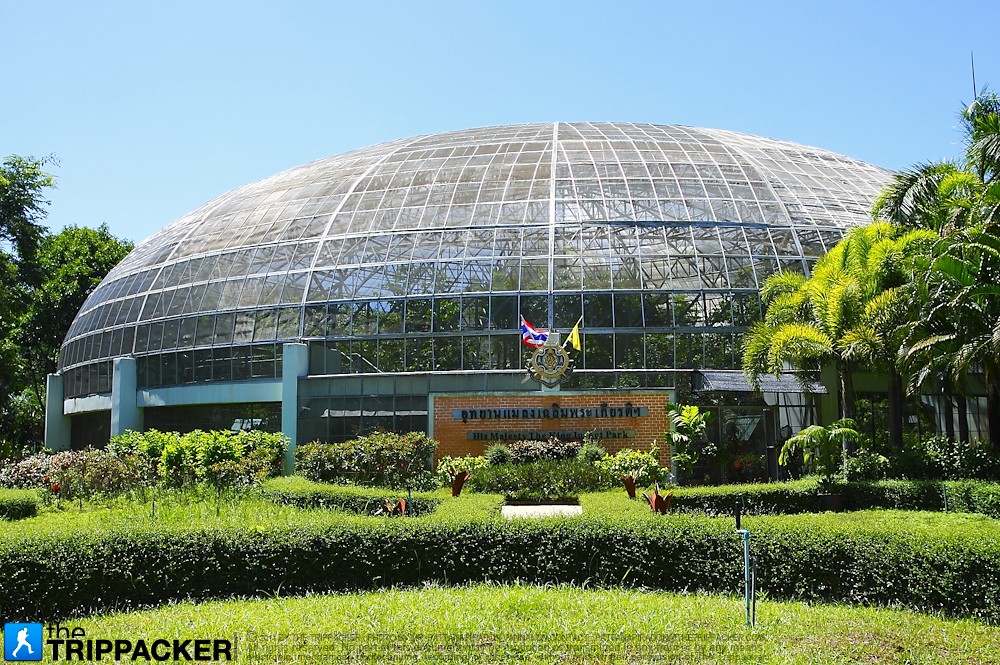 There are several buildings inside such as:

Bangkok Butterfly and Insect Park - It is a building that exhibits and cultivates butterflies and insects of various size on the area of ​​6 acres with a natural landscape. It consists of various plants, streams, streams, small waterfalls, as well as vegetation of butterflies. Inside the building is a show about butterflies. The cage exhibits a butterfly with a life size of 1,168 square meters open to visitors without paying entrance fee. Every Tuesday - Sunday from 8.30 am - 4.30 pm Closed Mondays opened in late 2004.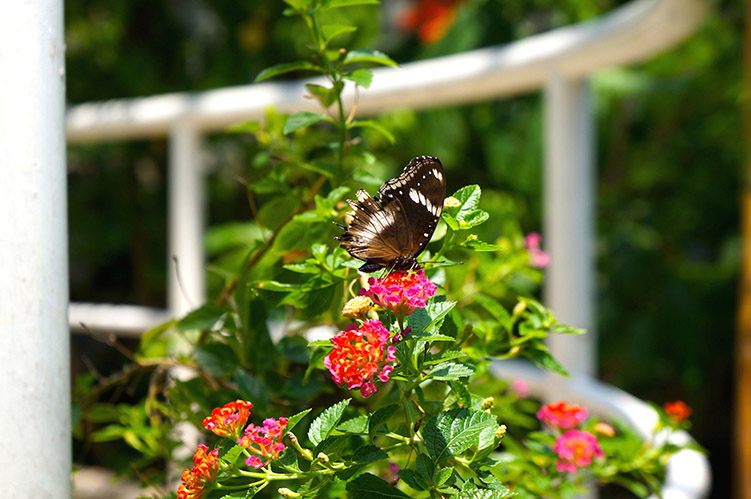 Community Recreation Railway Park - There are various recreation activities available. There is a children's pool with a fountain. Enjoy the service open from 6 am to 8 pm.

Camping is a place for outdoor activities and camping for young students.

Great Forest Park in the City - It is a forest park modeling the ecology of the forest to do activities of nature education. To learn Can take pictures.
Sports Center Wachira Benjathat - The building is in the area of ​​30 rai, which is the center of various sports and fitness such as fitness room, swimming pool, yoga room, tennis court, futsal court and other services such as room Shower, dressing room The construction of the policy of Mr. Apirak Kosayothin Governor of Bangkok. It is the first fully integrated sports center in Bangkok. Officially opened on May 9, 2006, using the services of this section. The cost of maintenance is 40 baht per year.
The Archives of Buddhist Sutta Inthanin or Suan Mok, Bangkok - It is a branch of Mokkaparam garden. Dhamma practice and research. Created by the Buddhist monks, Wat Pho Noi using construction budget of over 160 million baht, began construction in 2005, officially opened the first day on August 1, 2010.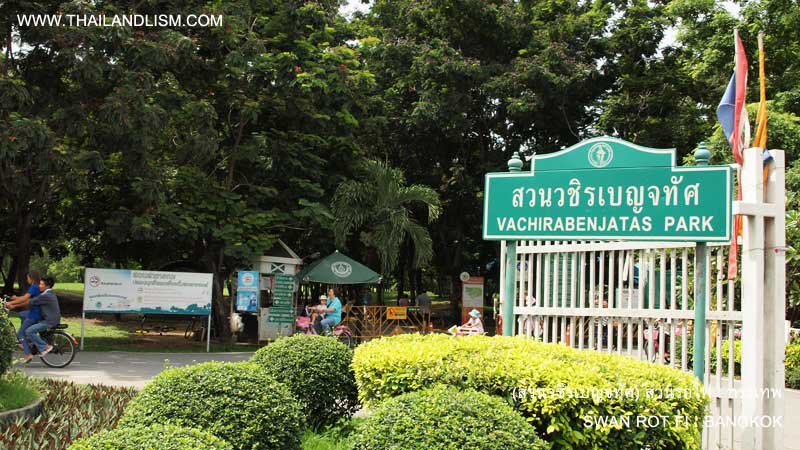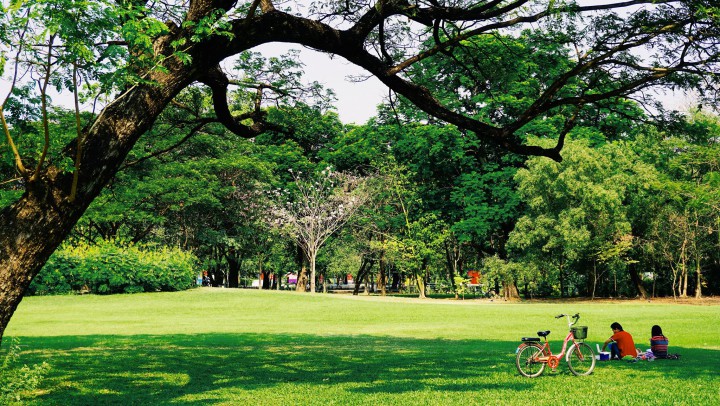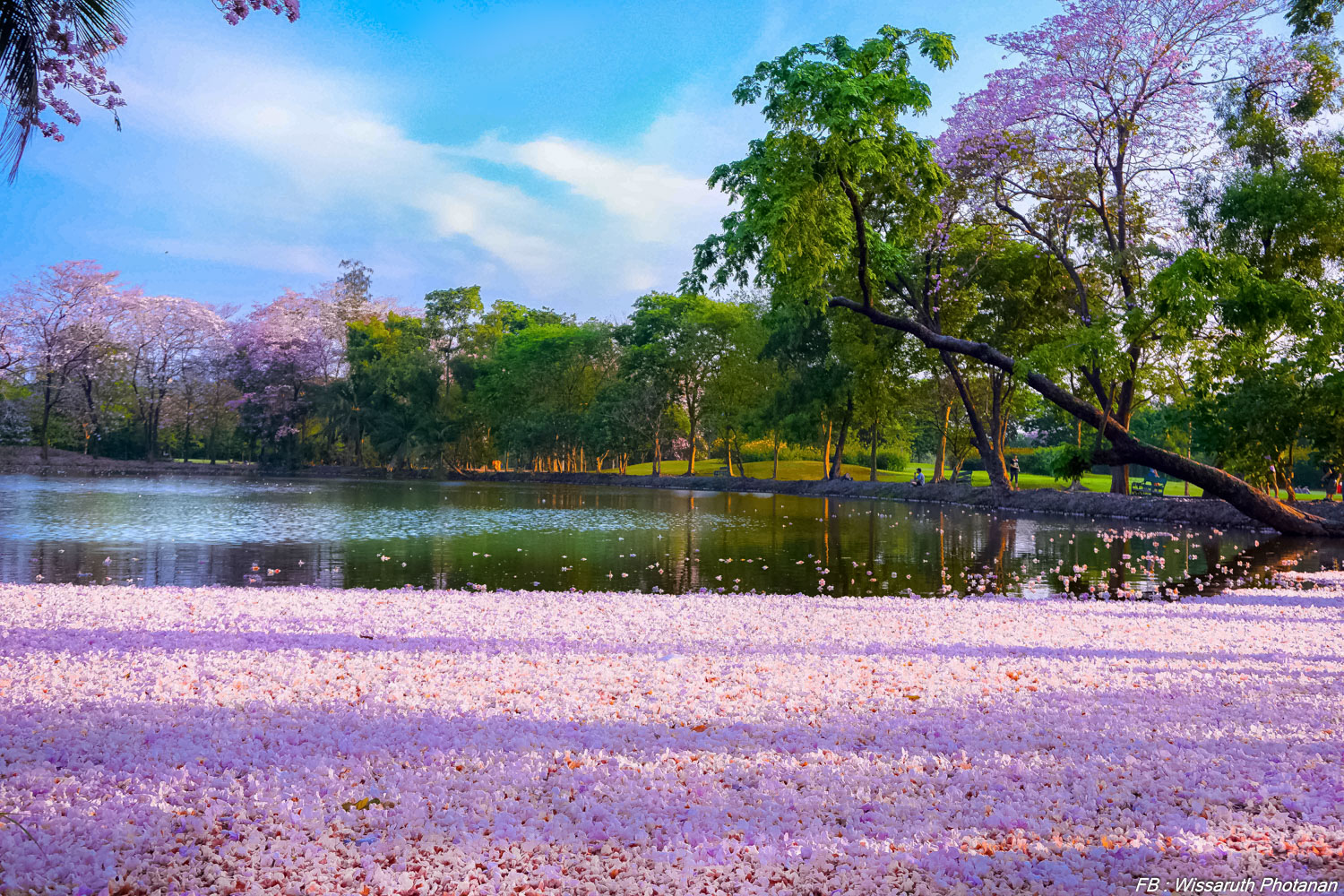 ---
Bangkok National Museum - The place is near the Grand Palace just 200 meters. The entrace fee is free. It is good after visiting Wat Phra Kaew temple. There are several old valuable things in the old days of Bangkok: Buddha images, royal utensiles, etc.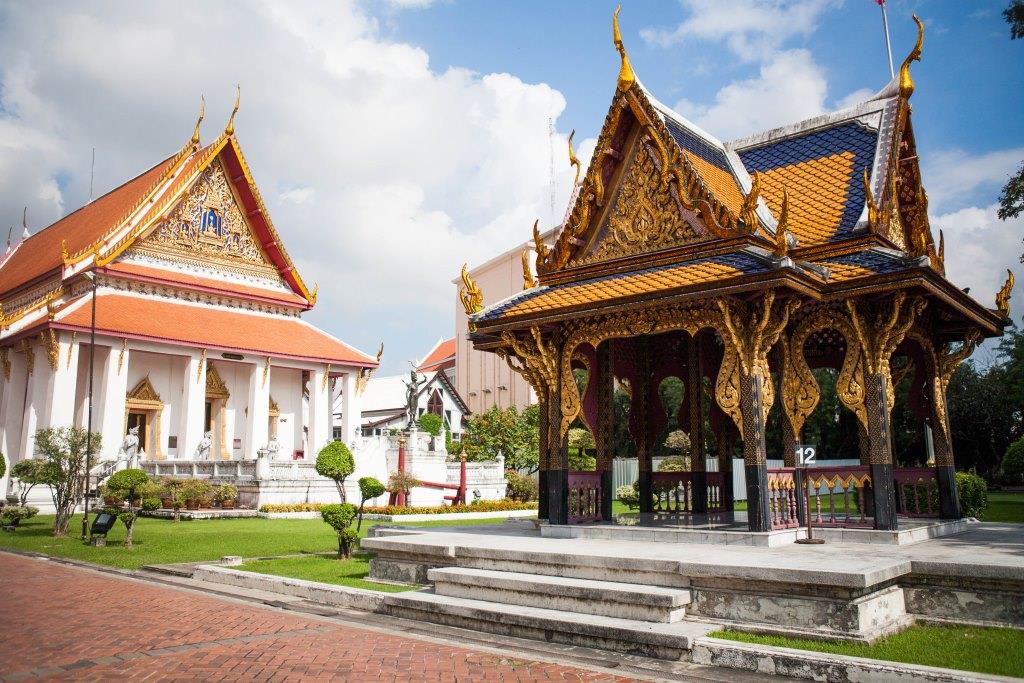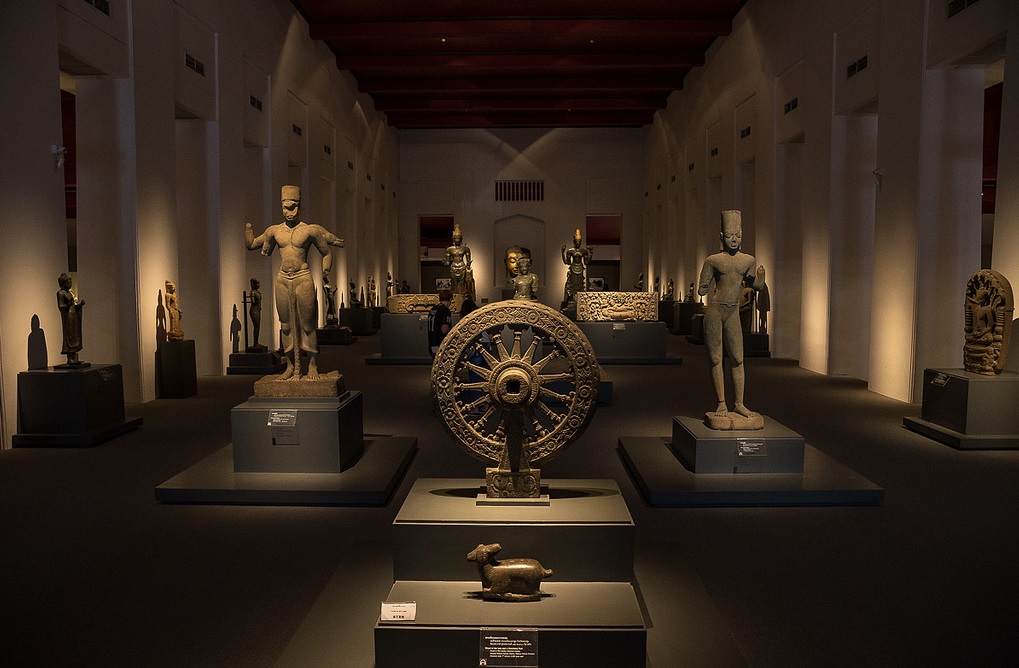 ---
Siam Niramit - Large Stage Thai Cultural Traditional Dancing Show - There is a hugh spectacular show of all Thai dancing shows in one with over 150 actors and actress. But the ticket is quite expensive at 2,000 THB/person. The show starts at 20:00- 21:30 o'clock. But please arrive there before 18 o'clock to have free international buffet dinner, to see outdoor performance, activities, the Thai style village, and senery around. Please see this review video.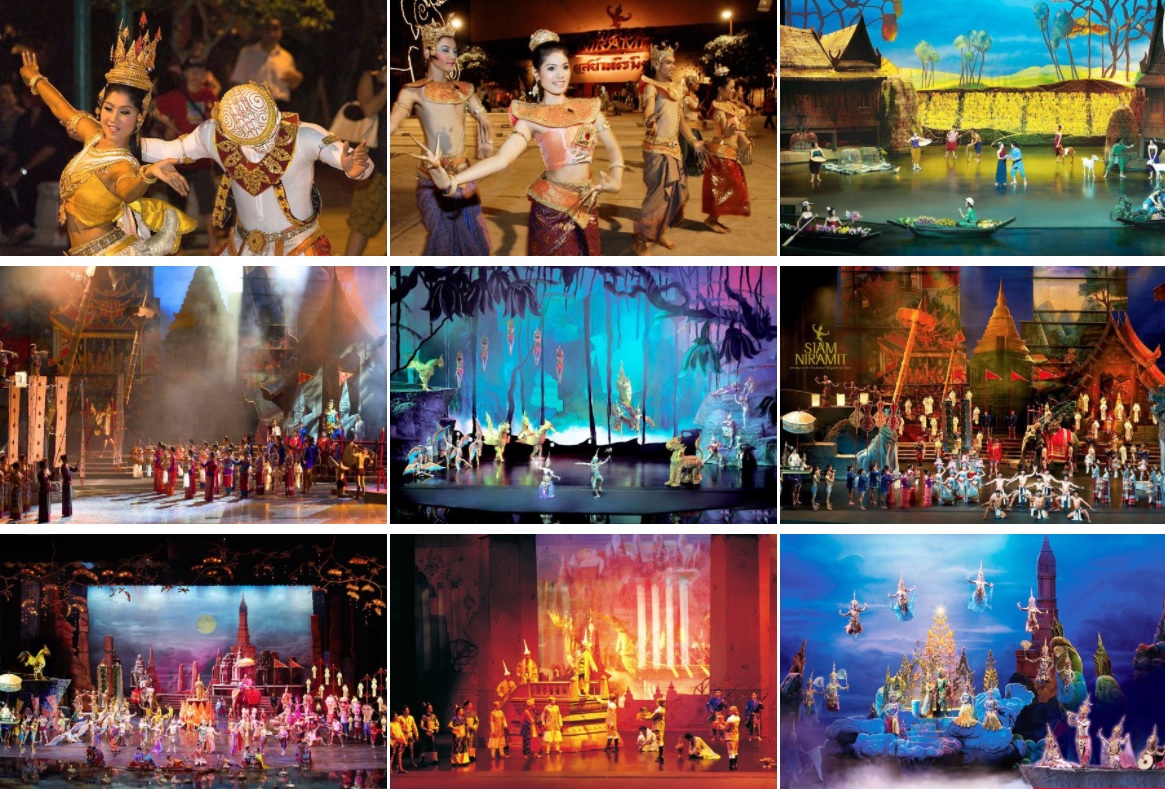 All Night Life in Bangkok, please read all at: http://www.bangkok.com/nightlife-top10-experiences.htm


---
Museum of Siam - Museum about Thailand. If you'd like to know about Thailand since the beginning cultural history to today. This is a good place to learn everything about Thailand. Location is not far from the Grand Palace. Ticket is 200 THB/person. Open Tuesday-Sunday, 10-18 o'clock. Close on Monday. Photos1: https://www.tripadvisor.com/Attraction_Review-g293916-d1803626-Reviews-Museum_of_Siam-Bangkok.html and Photos2: https://pantip.com/topic/34253164. Website: https://www.museumsiam.org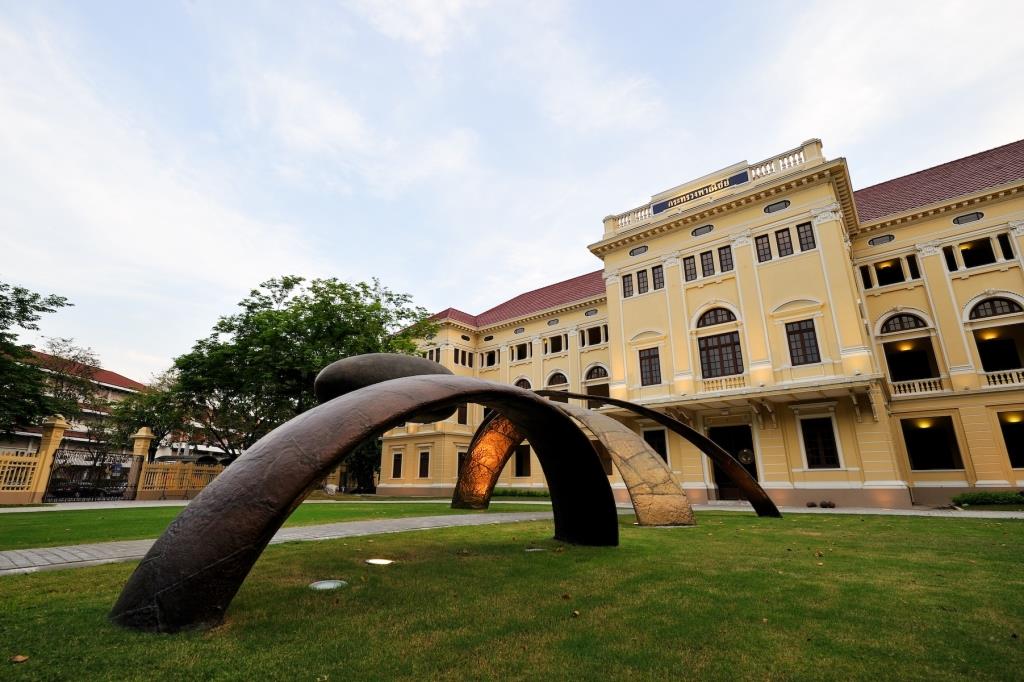 ---
Bangkok Art and Cultural Center - This is the art museum near MBK or Siam Center shopping center downtown Bangkok. More information is https://en.wikipedia.org/wiki/Bangkok_Art_and_Culture_Centre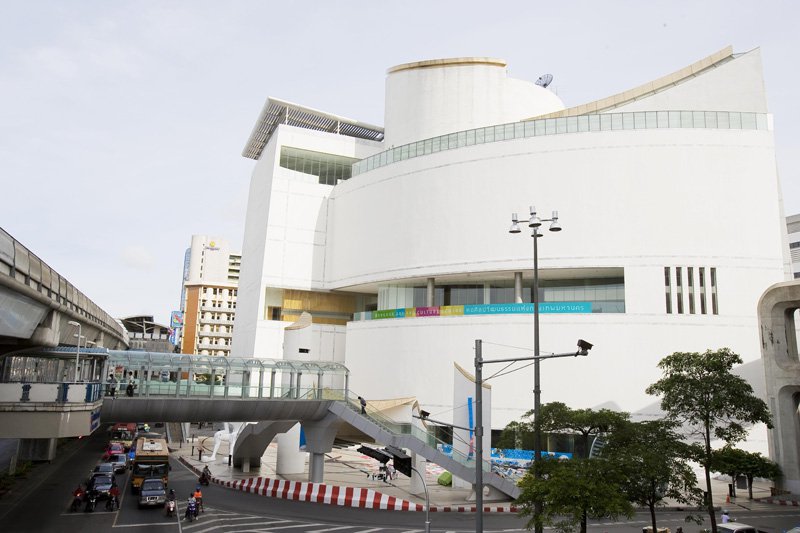 ---
Meditation Course at Wat Mahatad Temple near Grand Palace - If you are in Bangkok for several days. If you feel yourself in sad emotional sometimes or having mind tension due to your daily life work. And you have never practiced how to peaceful mind meditate. As the Buddha teachs that with this often practice, it will be the path way to nirvada, a state of peaceful mind with absolute zero suffering, but with fully happiness forever, that there will be no reincarnation again. It is the way to get out of suffering. It is the method to relieve tension as studied by western medicine study. Here is the original place dated back to 250 years ago since the beginning of building the temple. There is a course everyday in English taught by monk in the temple. Importantly, it is free of charge.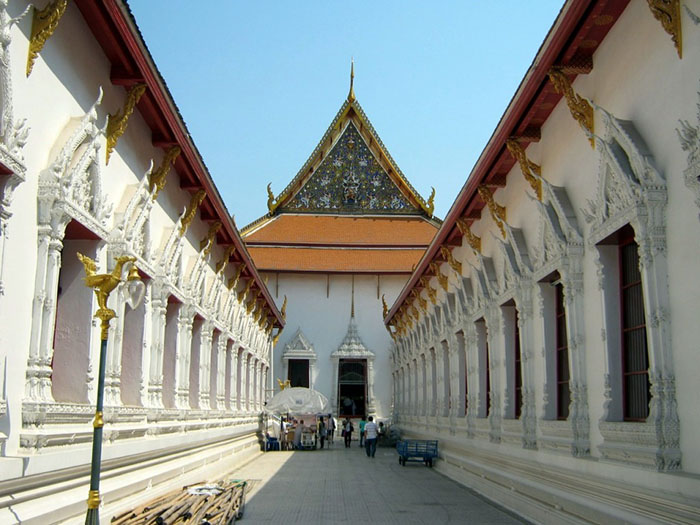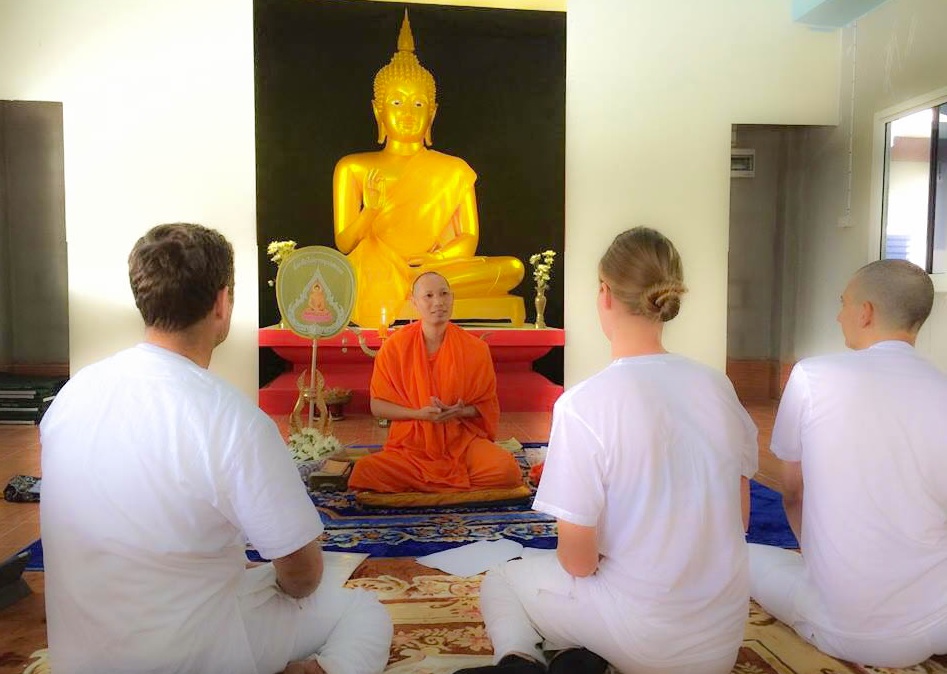 ---
Hi-class Luxury Traditional Thai Massage and Spa - There are massage shops to offer low-cost everywhere in Bangkok at 200 THB/hr. But if you'd like to experience the best, it is recommended at Health Land, there are 5-6 branches around Bangkok. The price is 2,000-4,000 per hour. Website: http://www.healthlandspa.com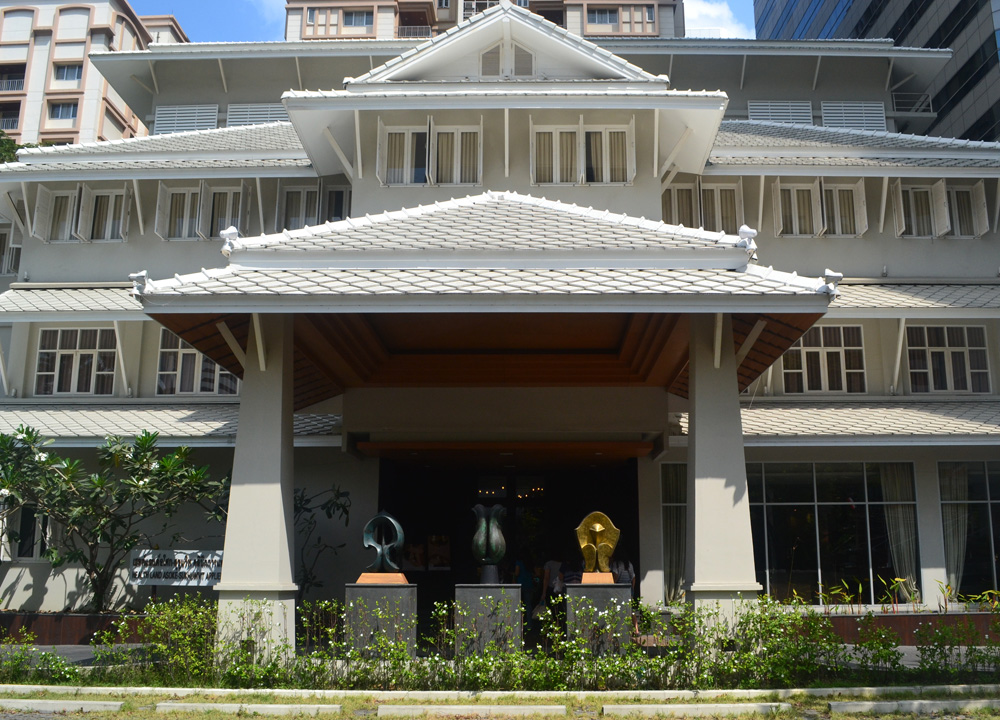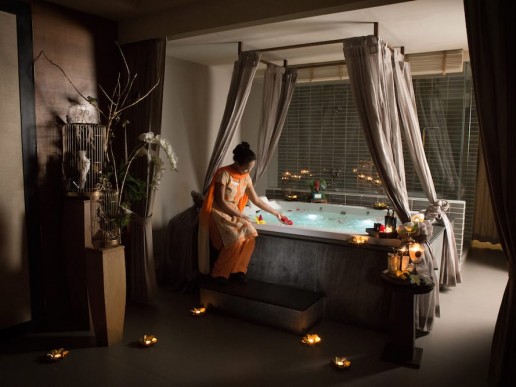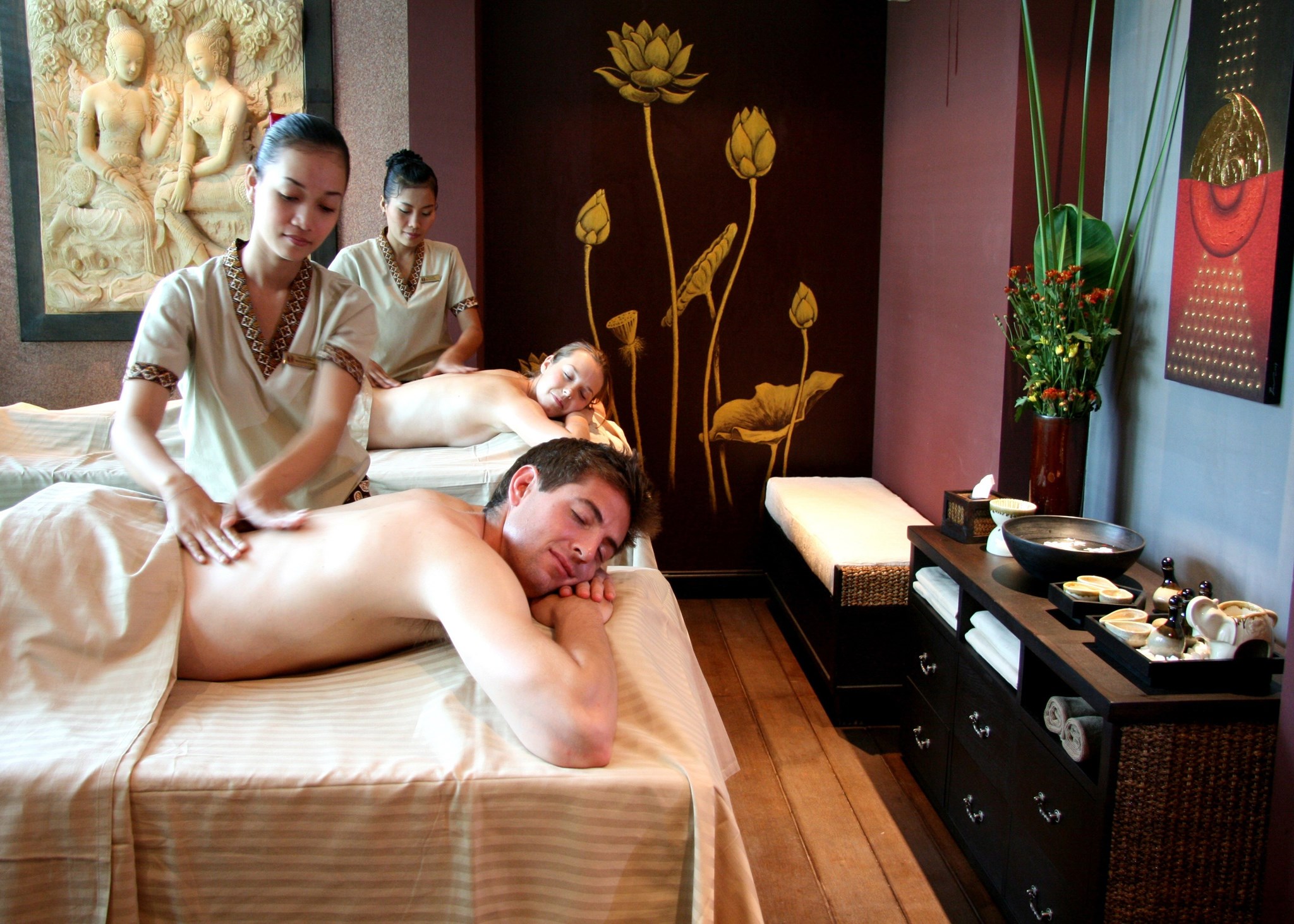 ---
Marble Temple - Wat Benchamabophitr Dusit Wanaram. The temple of King Rama V is a royal monk class. The ancient temple called "Wat Laem" or "Sai Thong" has been renovated. Later, King Rama 5 expanded Bangkok. Buy land at Samsen canal. In the north of the dilapidated Wat Phra Kring Please give her HRH Princess Chulabhorn Narisara Nattawatwong. He presided over the royal palace in 1899. In the year 2444, King Rama V performed the foundation stone laying ceremony of the Ubosot. The marble was ordered from Italy and in 1910 he died before construction. In the reign of King Rama VI, please continue and summon the monk in the King Chulachom. Head It is placed under the gable of Buddha in the temple.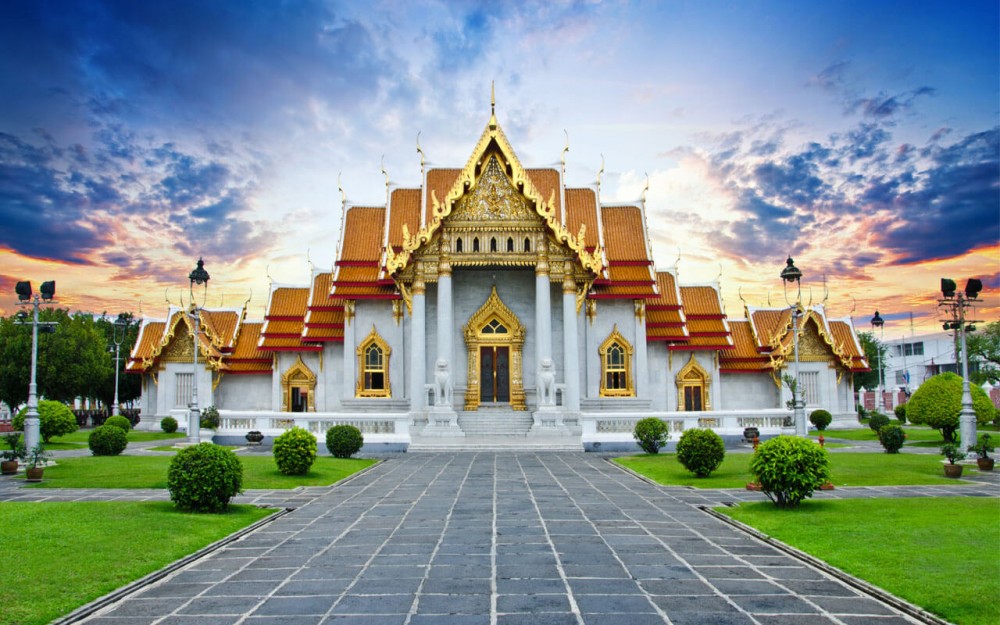 ---
The world largest golden buddha image weight 5.5 tons at Trimitre temple near China town, ticket 50 THB/person.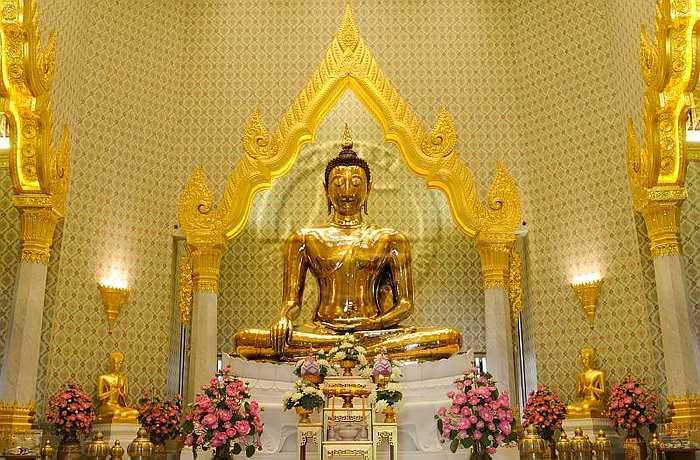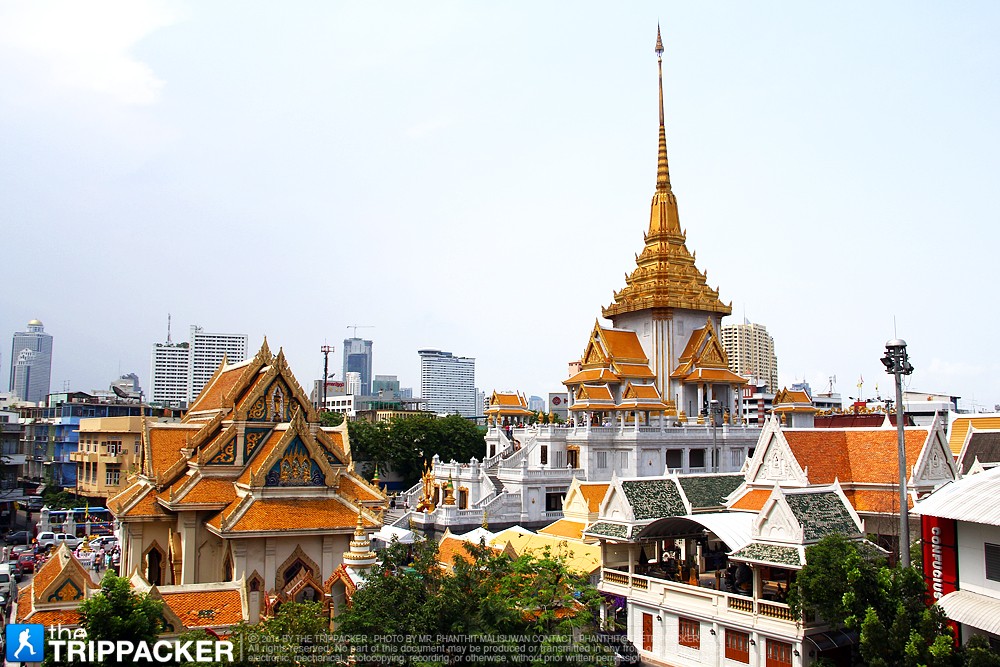 ---
Klongrad Mayom Floating Market - the nearest floating market in Bangkok. Open only on weekend 9-16 o'clock. There is a boat cruise service 5-10 seats at 500-800 THB/boat.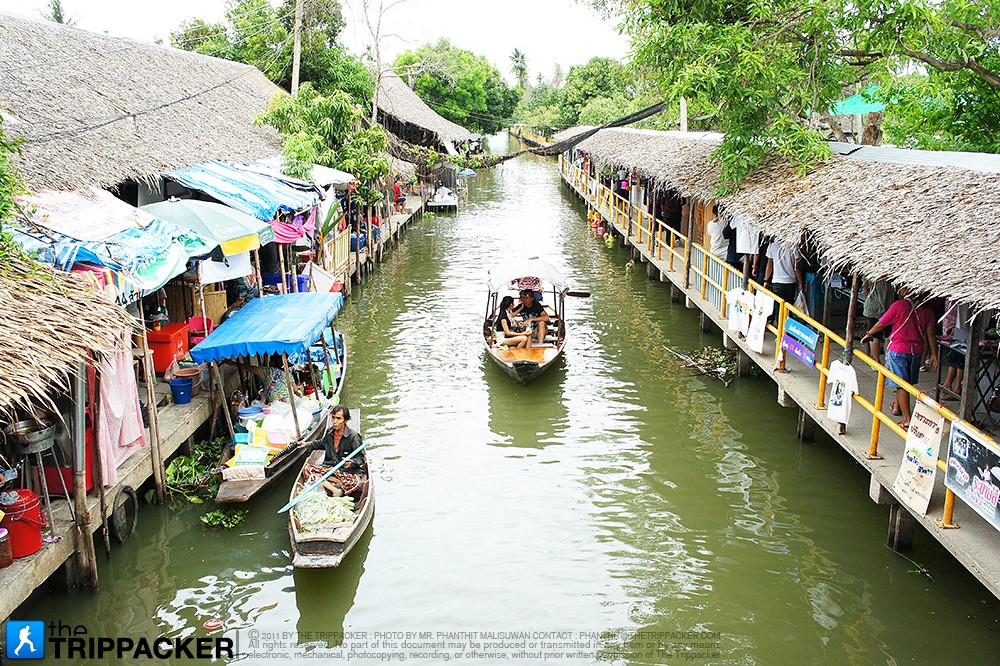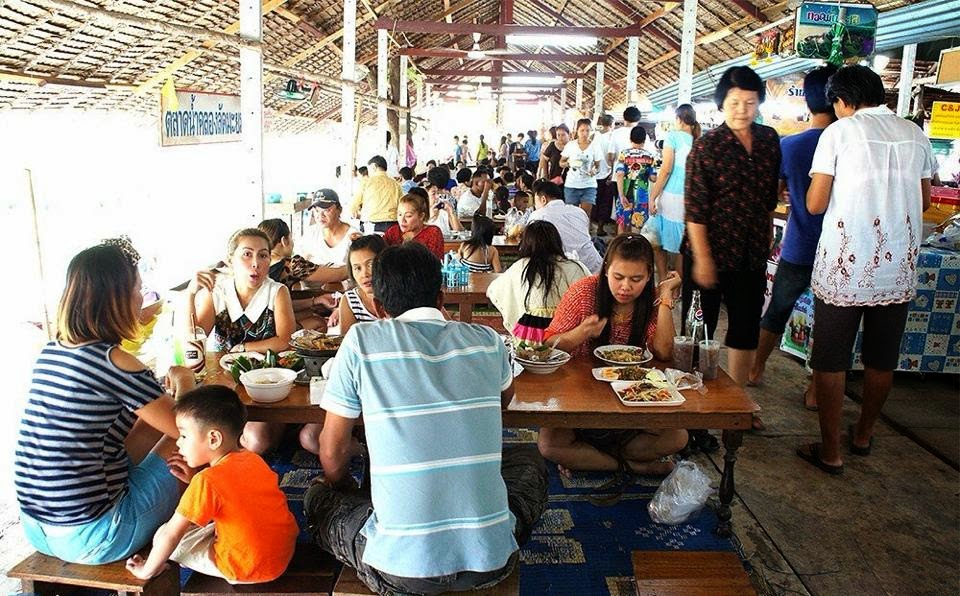 ---
Kwan-Riam Floating Market - Floating market near Bangkok. Open only on weekend 8-12 am. [video]
The story of the immortal film was made several versions. It is a classic floating market. Sansabai Canal Khwan-Riem floating market Bangkok Floating Market Do not miss it.
Khwan-Riem floating market This is a floating market in the middle of the city. Both sides of the temple between the temple of the North, Serithai 60 and Wat Bang Peng Nong Ramkhamhaeng 187 with a bridge connecting Wat BumNen North and Wat Bang Peng Tai South This is the first floating market with two bridges connecting the two sides of the canal.
The highlight here is to remember the old atmosphere. Rattanakosin Times The atmosphere of Thai life. The monks on the boat every Saturday - Sunday listening to the Thai play and play. The river has a long history. And shady.
In the market are both delicious and used to try to shop as many souvenirs. There is also a small zoo for children.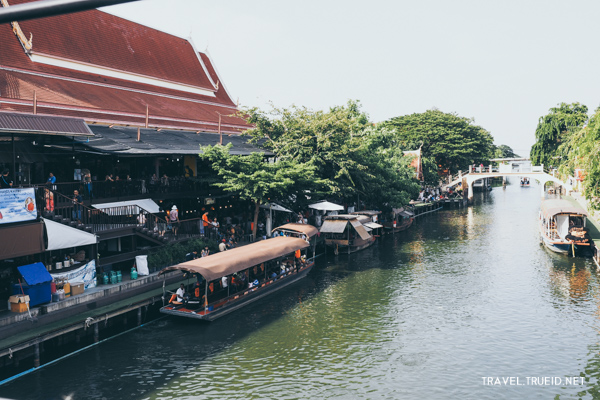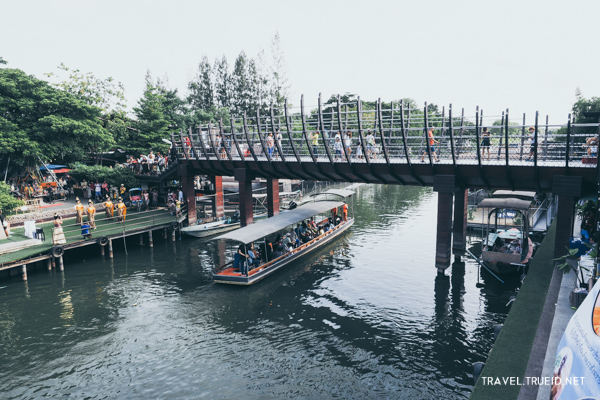 ---
Suan Pakkad Palace - Old Thai house and historical Thai museum - Ticket 100 THB/person:
Museum of Suan Pakkad Palace Located on an area of ​​6 rai, on the Ayutthaya Road, Bangkok, consisting of 8 ancient Thai houses. The first house is connected to the second, third, and fourth houses, which are to the south, respectively. The latter houses are located 5-8 west. There is a writing tower on the south side. Created in the reign of King Narai the Great. There are watermarked images of Buddhist history. The Ramayana and the events of Louis XIV sent a French envoy into the reign of King Narai the Great.
At the 2nd floor of Silpakorn University - Pantip. Ban Chiang Museum Ancient artifacts of about 4,000 years, such as pottery, glass beads, glass beads found in the Northeast of Thailand.
Among the 8 ancient Thai houses, over a hundred years old, such as the first Thai house, the lower floor is the Museum of Music. It is regarded as. "The Father of Thai Music", Thai House 4 shows antiques such as the bronze Buddha image of Sukhothai. Ivory carvings, the 7th Thai House is a Khon Museum. Show off the different mask. Thai Puppet Theater, 8th Thai House
The park is open daily from 9.00 am - suanpakkad.com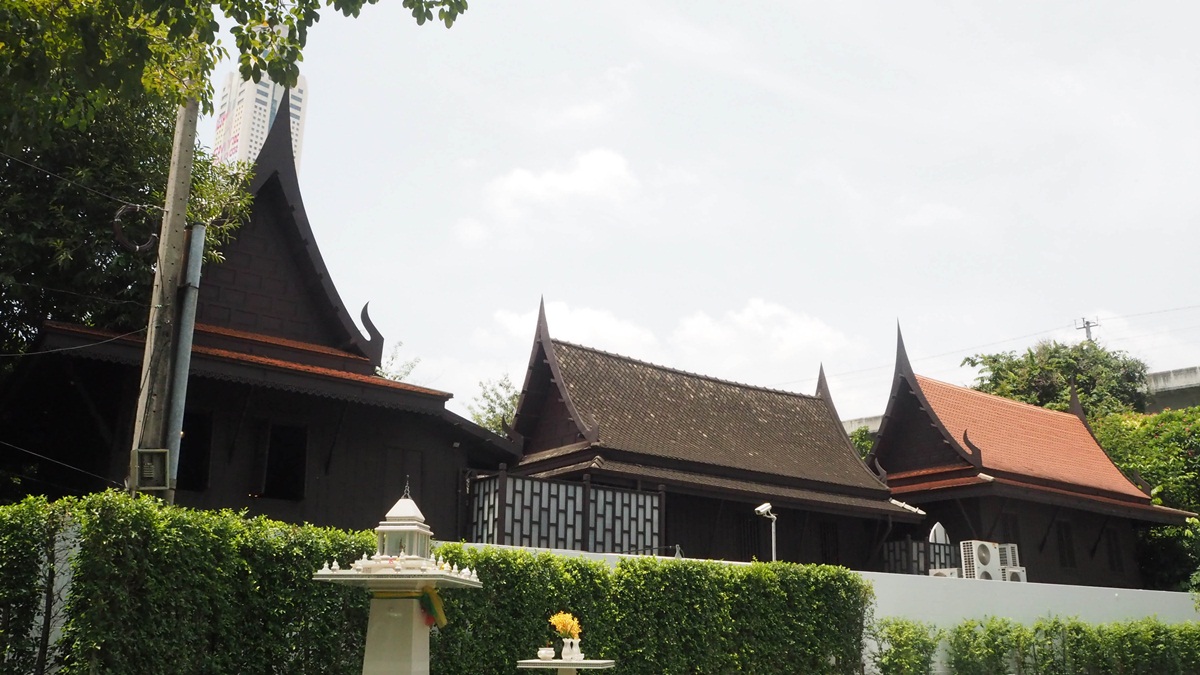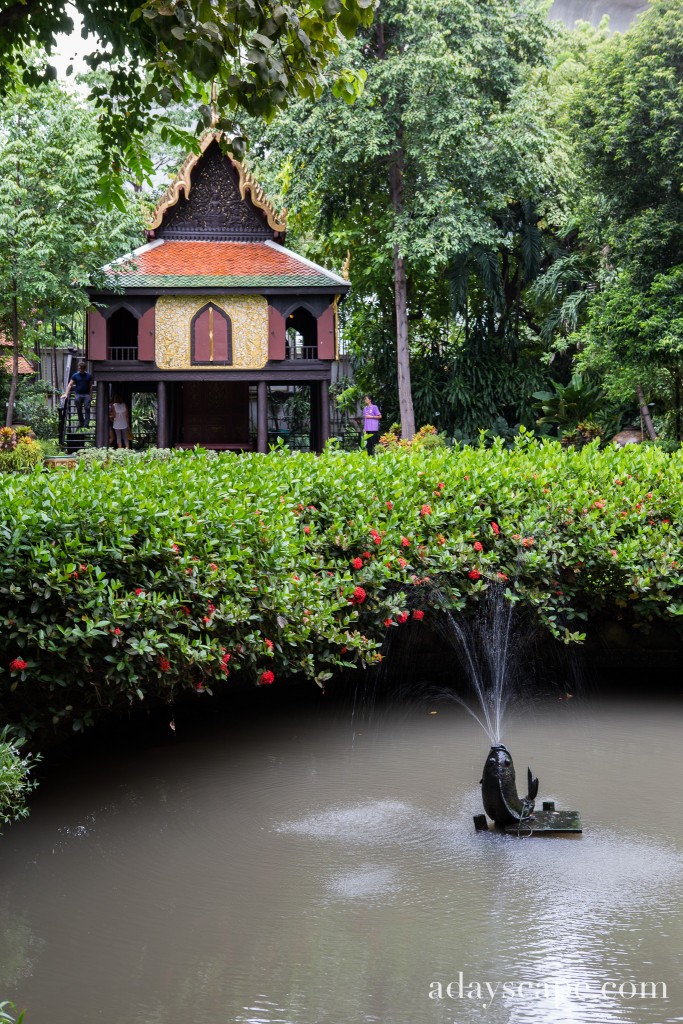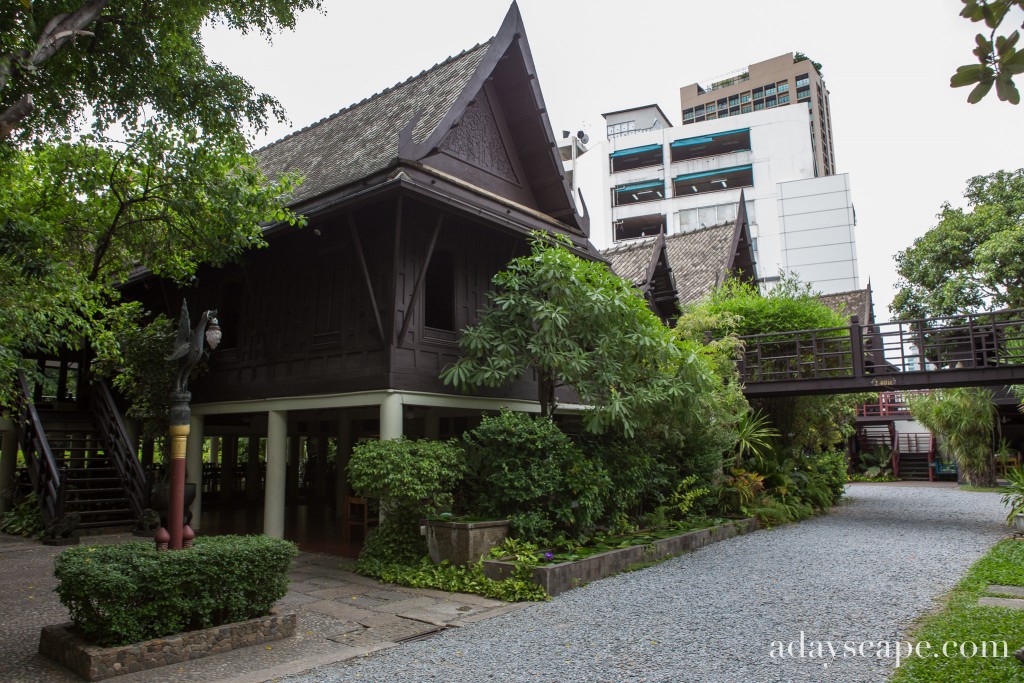 ---
Thai Boxing at Rajadamnoen Stadium
Boxing Stadium Ratchadamnoen is the first standard Thai boxing arena. It has been recognized as a location. It has a beautiful architecture of the world today, the field has expanded and improved. Public utility system as well as developing such as installing air conditioning to boxing fans. The competition was so cool that it became a recognized international boxing arena, and the showpiece of Thailand for boxing fans. Tickets are available every Monday, Wednesday and Thursday from 6 pm to 9 pm Sunday, 17.00-21.00 hrs except for religious holidays. Tickets are 200, 400 and 1,000 baht for Thai nationals. Foreigners are 500, 800 and 1,500 Bahts>
Location: Ratchadamnoen Road For more information, please contact Tel. 0 2281 4205, 0 2281 0879. www.rajadamnern.com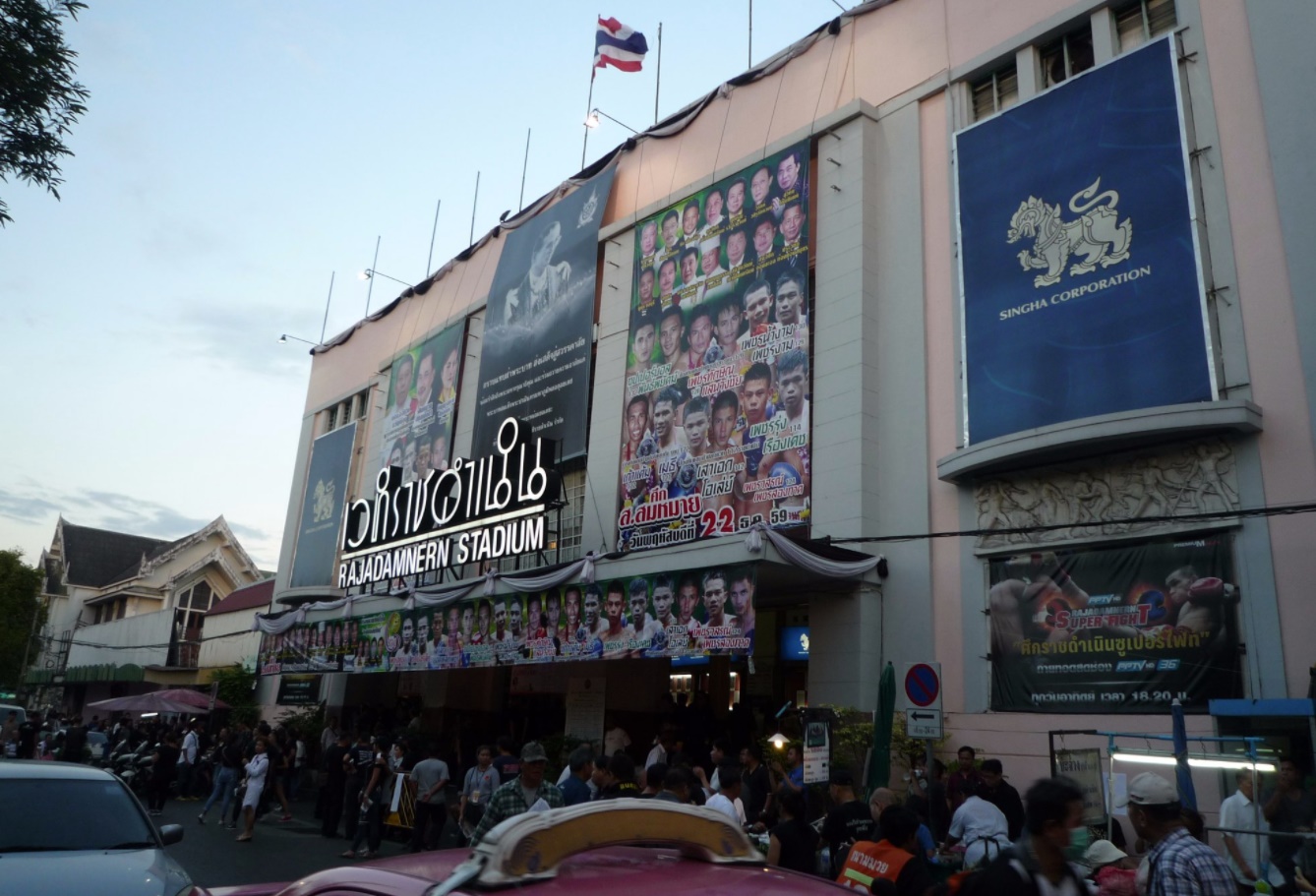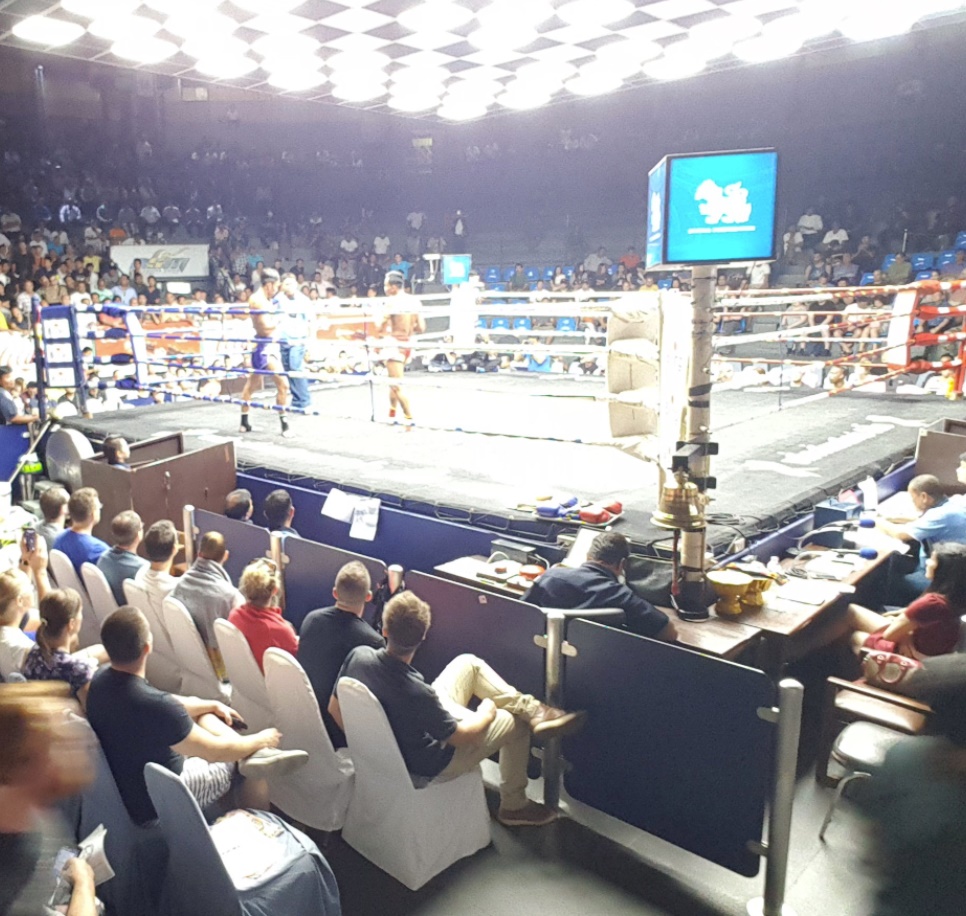 ---
PatPong: Opening hr 5-12 pm. [Youtube]
The fist big red light district area in Bangkok where there are a lot of girls, pubs, go go bars. You can come here to drink some beer and see some girl in bikini dancing show. Moreover, there is night market along the walking way where you can also shop there.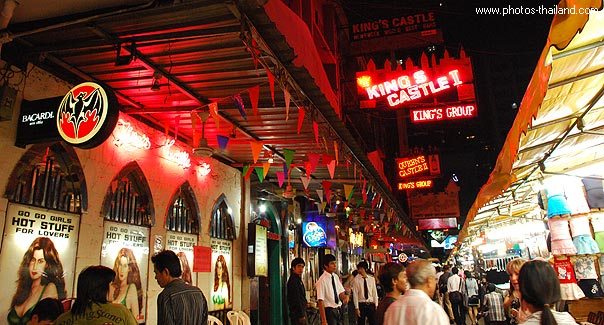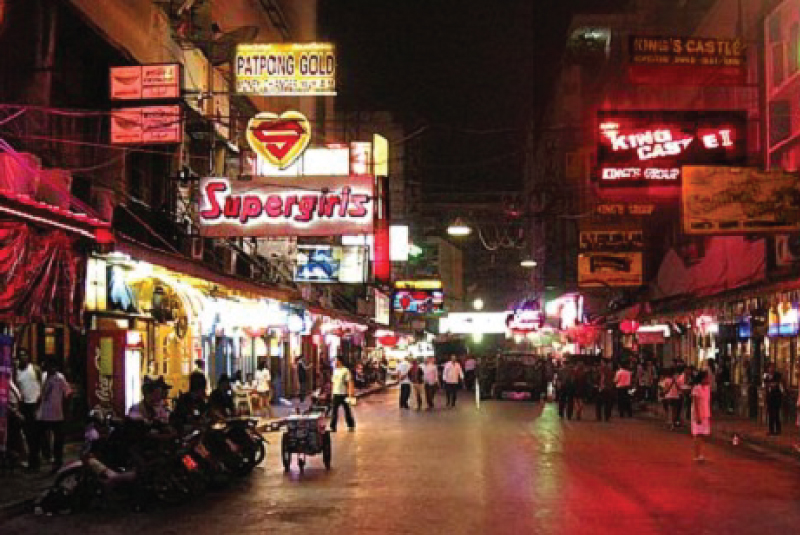 ---
Soi Cowboy: Opening hr 5-12 pm. [Youtube]
The red light district in Bangkok where there are a lot of girls, pubs, go go bars. You can come here to drink some beer and see some girl in bikini dancing show. Moreover, there is a Terminal 21, a big shopping center nearby where you can also shop there.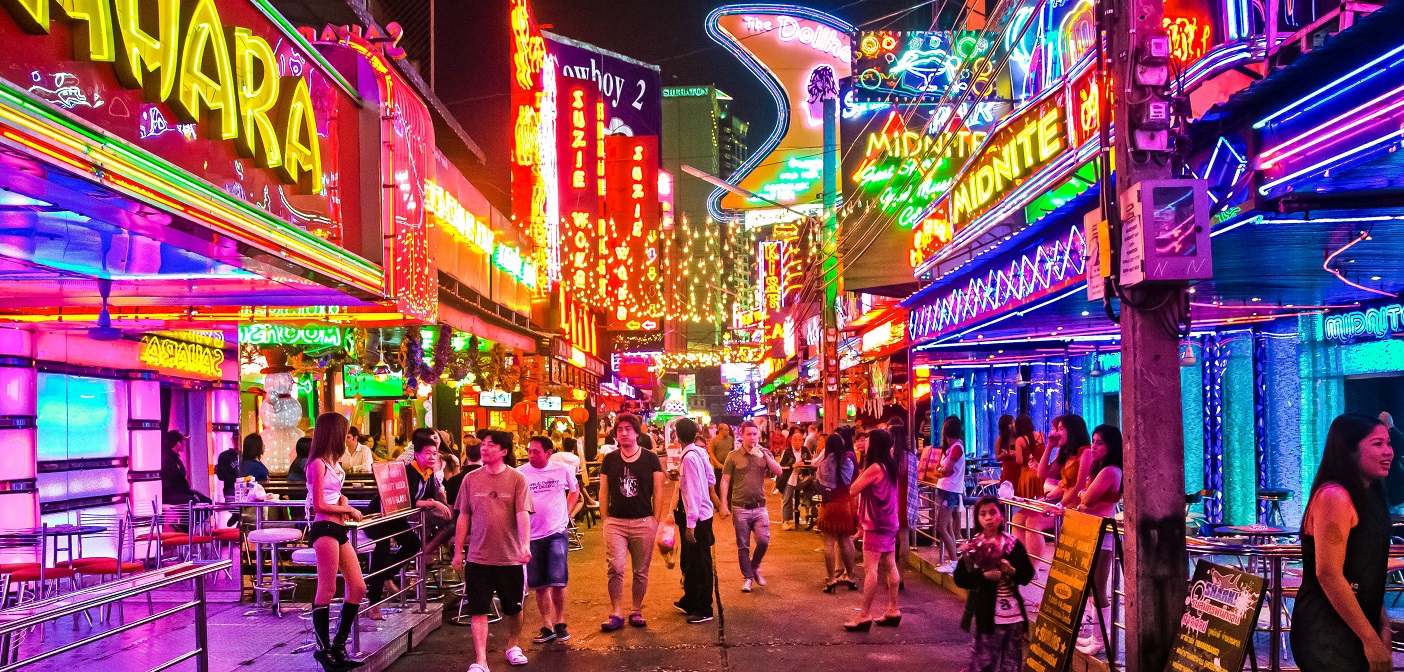 ---
Nana Soi 4: Opening hr 5-12 pm. [Youtube]
The newest red light district in Bangkok where there are a lot of girls, pubs, go go bars.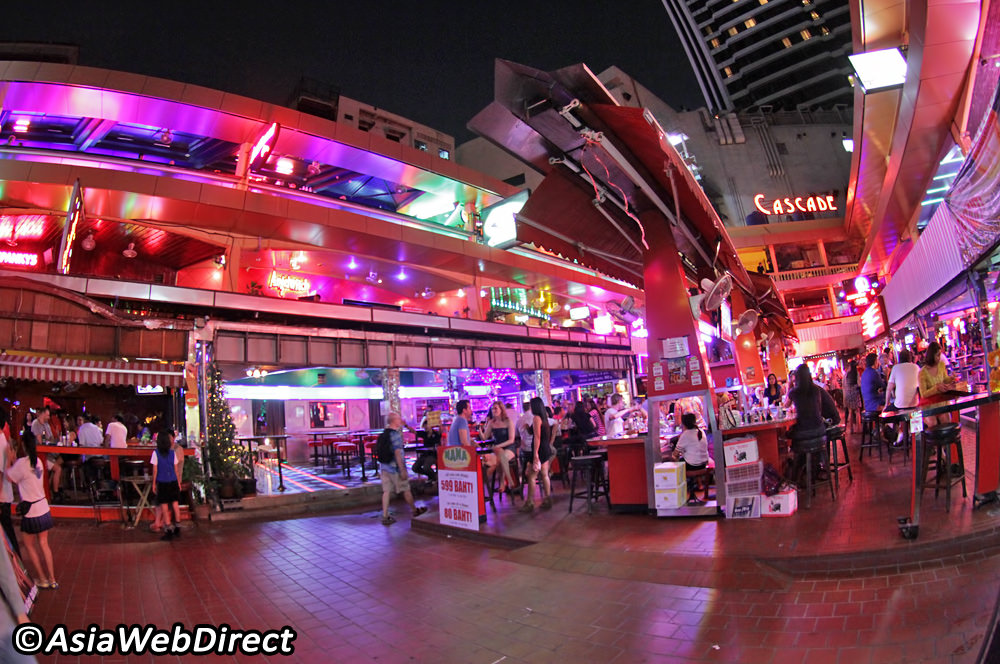 Best Thai Markets in Bangkok - https://www.alltherooms.com/blog/thai-market-bangkok/